Belize Makes Forbes' List of 5 Cheapest Dream Islands
by MyBelize.Net | May 30, 2019 10:00 am
Have you ever dreamed of moving to a Caribbean island that's so cheap you can quit your job, retire early and live in a tropical paradise? A new report [1]from the editors of the website InternationalLiving.com will help make it possible. The website recently unveiled the five cheapest Caribbean islands, places where you can retire early and live on as little as $1,400 a month for two people.
"The soft white sand, turquoise water, waving palm trees and laid-back lifestyle of the Caribbean are the stuff vacation and retirement dreams are made of,"[2] says senior editor Dan Prescher. "The Caribbean really has all these things, so the idea of retiring there comes with a ready-made image, but it also comes with a misconception about price. There are Caribbean islands that are affordable — in some cases, very affordable."
According to Prescher, the site found these cheap islands scattered throughout the Caribbean sea thanks to International Living's extensive network of correspondents and contributors. "International Living has had correspondents and contributors living all over the world for 34 years now," he says. "These folks share a focus: finding the highest quality lifestyles at the most affordable prices on the planet. Their input and experience are what put these five Caribbean islands at the top of International Living's list."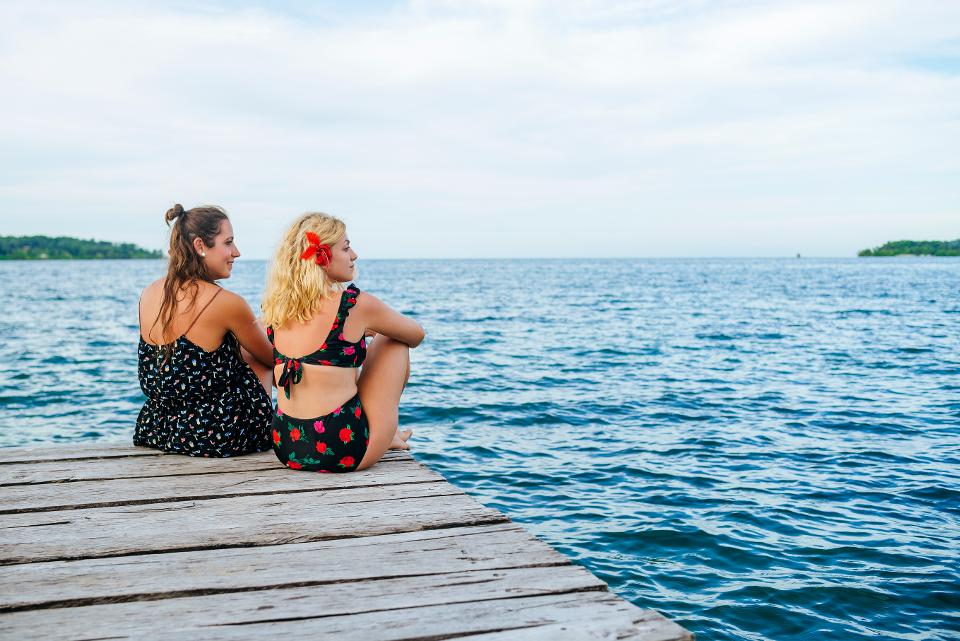 Here are five affordable Caribbean islands to put on your radar.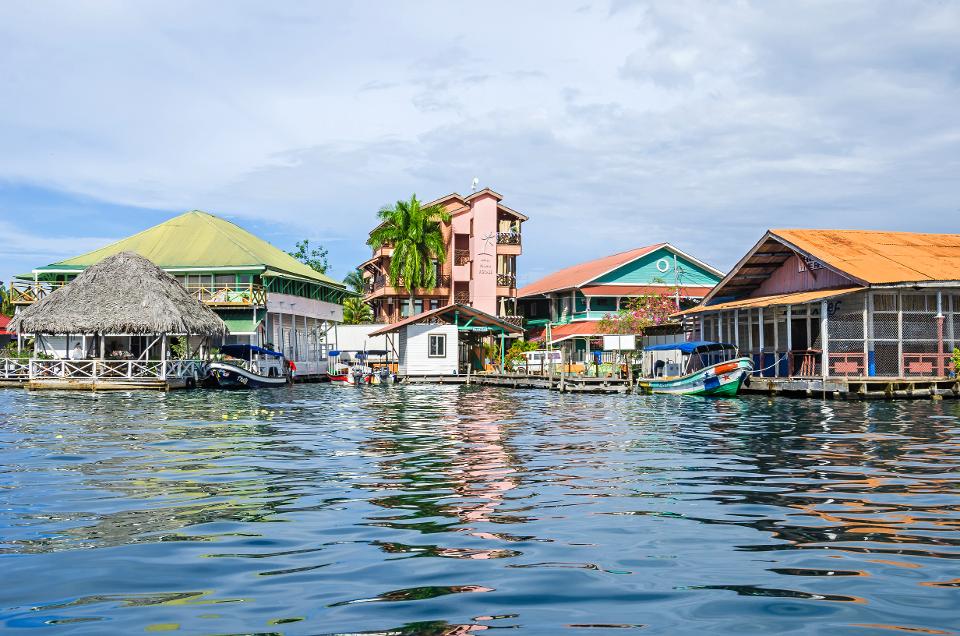 Isla Colón, Panama
Where It's Located: Some people don't immediately associate Panama with the Caribbean. But along the Caribbean coast, close to the Costa Rica border, Panama is home to an archipelago of hundreds of islands called Bocas del Toro, which attracts "people looking to escape the rat race," according to International Living. Isla Colón is one of the main islands and it's named after Christopher Columbus, who landed near here during his final voyage to the new world.
Why It's Great: Many of the islands in Bocas del Toro are uninhabited, but Isla Colón is an expat paradise. The hub — Bocas Town — is known for its colorful waterfront buildings, many of which are built on stilts above the waves. The main street is lined with small hotels, dockside bars and restaurants. There's also a public hospital here, but for excellent medical care, most people head to Panama City, an easy, hour-long flight away. Another benefit of living on Isla Colón: The island is outside the hurricane belt. Plus, many locals speak English.
The Cost: International Living says it's best to rent in Isla Colón. By renting a simple, island-style home, a couple can live here on a budget of as little as $1,400 a month.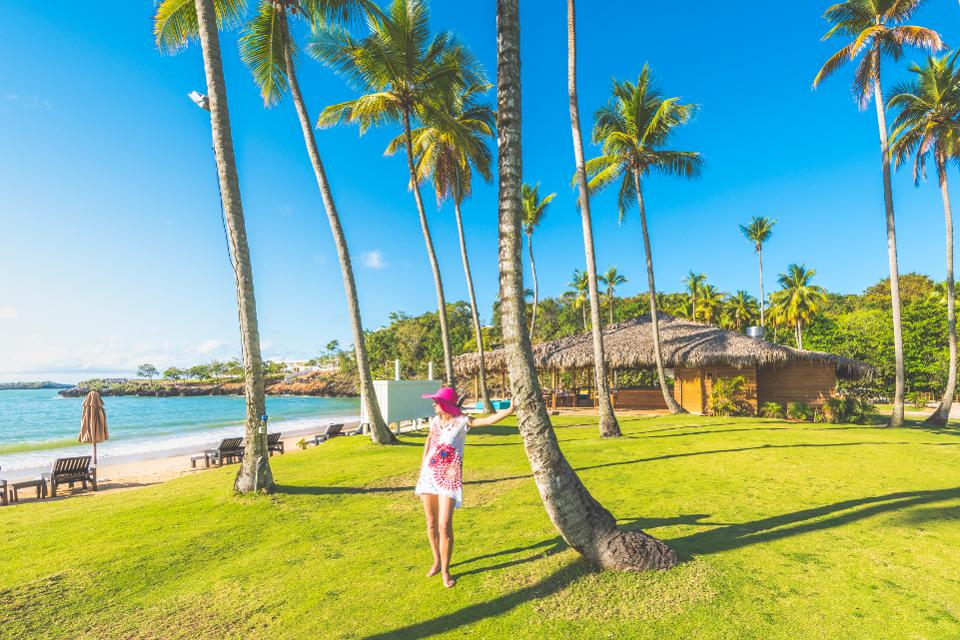 Las Terrenas, Dominican Republic
Where It's Located: On his first voyage to the new world, Christopher Columbus discovered the Dominican Republic, which is home to Las Terrenas, a "low-key getaway but with all the conveniences of home," according to International Living. Located on the north coast of the island, Las Terrenas has some of the best beaches in the Caribbean and a cool European vibe.
Why It's Great: Surprisingly, just 24 years ago, Las Terrenas was a rustic fishing village with no electricity. But a group of expats from France and Italy discovered the town and decided to settle here. It's now home to trendy cafés, restaurants, shops and a buzzing expat life.
The Cost: International Living says it's possible for a couple to live in Las Terrenas for around $2,000 a month. You can buy a one-bedroom, one-bathroom loft apartment for as little as $99,500.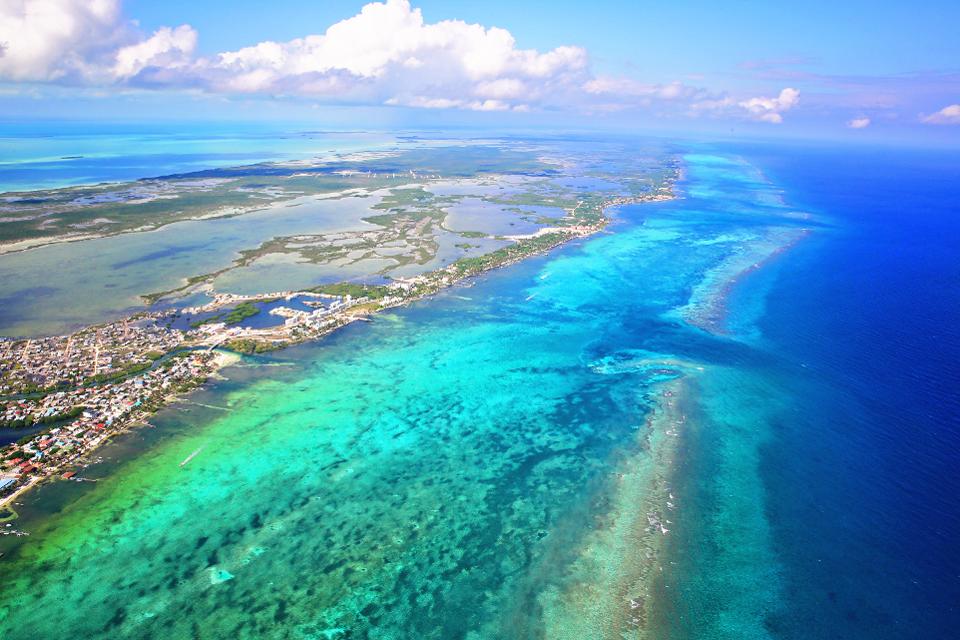 Ambergris Caye, Belize
Where It's Located: The largest island in Belize, Ambergris Caye is located in the Caribbean sea and measures just 25 miles long and a little over a mile wide. It has only one town: San Pedro.
Why It's Great: A popular dive spot thanks to its offshore reef, English-speaking Ambergris Caye has become popular with expats who are attracted to its easy-going and affordable lifestyle. Plus, you can fund reliable cell phone coverage and internet access.
The Cost: According to International Living, expats report that it's possible for a couple to live comfortably on less than $2,000 a month.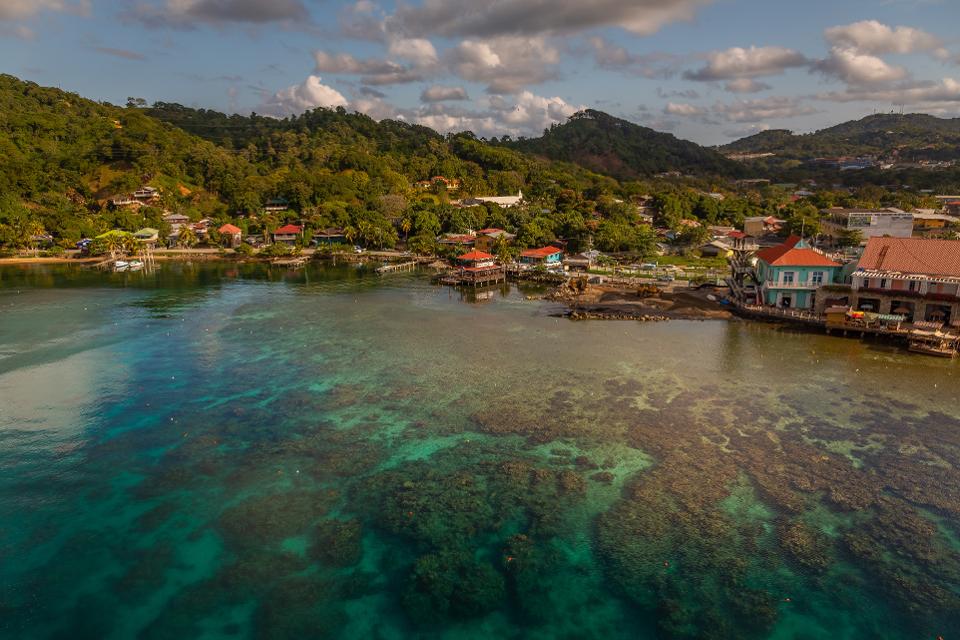 Roatán, Honduras
Where It's Located: A 50-square-mile island set on the north coast of Honduras in the western Caribbean, Roatán has gone from being a secret destination known among scuba divers to a livable island haven.
Why It's Great: "This is old-school Caribbean, though fitted out with modern conveniences," according to International Living. Think: quiet, pristine beaches, no big-name resorts, no high-rise developments. And life keeps getting easier and easier for expats. There's also a new hospital with specialist care and a 24-hour emergency room.
The Cost: The monthly cost of living for a couple, including rent, starts as low as $2,000 a month. For less than $175,000, you can buy a two-bedroom waterfront house right on the water in a quiet neighborhood.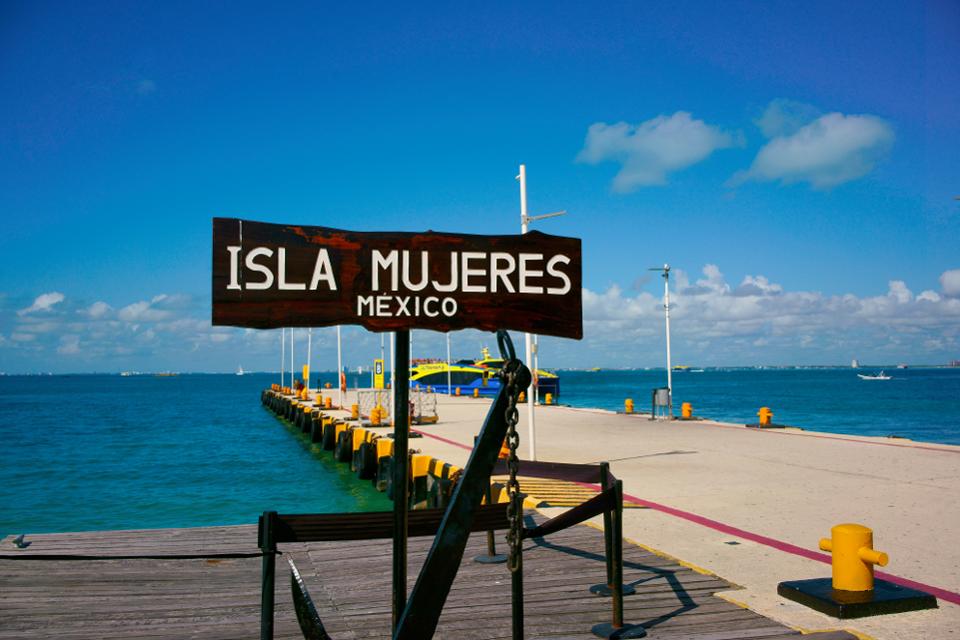 Isla Mujeres, Mexico
Where It's Located: Isla Mujeres is just eight miles away from bustling Cancun, but the laidback island in the Caribbean sea is worlds away in spirit.
Why It's Great: This is a place where people drive golf carts instead of cars and spend their time lounging on beautiful white-sand beaches, diving, swimming with dolphins and sailing on the neon-blue sea.
The Cost: A couple can live well on Isla Mujeres for as little as $2,500 a month, including rent. Real estate is reasonable on Isla Mujeres. You can rent a one-bedroom apartment for $700 to $1,000 a month or buy a one-bedroom, two-bathroom penthouse condo with a view for $230,000.
Source: Forbes[3]
Endnotes:
A new report : https://internationalliving.com/5-affordable-caribbean-islands-to-live-on-and-2-to-avoid/
"The soft white sand, turquoise water, waving palm trees and laid-back lifestyle of the Caribbean are the stuff vacation and retirement dreams are made of,": https://twitter.com/intent/tweet?url=http%3A%2F%2Fwww.forbes.com%2Fsites%2Flaurabegleybloom%2F2019%2F05%2F28%2Fquit-your-job-and-live-in-the-caribbean-5-cheapest-dream-islands%2F&text=Soft%20white%20sand%2C%20turquoise%20water%20%E2%80%94%20it%27s%20the%20stuff%20retirement%20dreams%20are%20made%20of.%20%40inliving%20%40laurabegley%20%40forbes
Forbes: https://www.forbes.com/sites/laurabegleybloom/2019/05/28/quit-your-job-and-live-in-the-caribbean-5-cheapest-dream-islands/?utm_source=FBPAGE&utm_medium=social&utm_content=2362120988&utm_campaign=sprinklrForbesMainFB#f53550e3f33c
Source URL: https://www.mybelize.net/belize-makes-forbes-list-of-5-cheapest-dream-islands/
---