Get Ready for the Hurricane Season
by MyBelize.Net | May 28, 2019 10:57 am
The 2019 Hurricane Season is fast approaching, are you prepared? Now is a good time to review your family's hurricane preparedness plan or create one if you don't already have one.
Do you know where to go in the event a tropical system threatens Belize and your home is not safe?
Here is the 2019 National Shelter List along with some preparedness tips from the National Emergency Management Organization (NEMO).
Be prepared! Be Ready!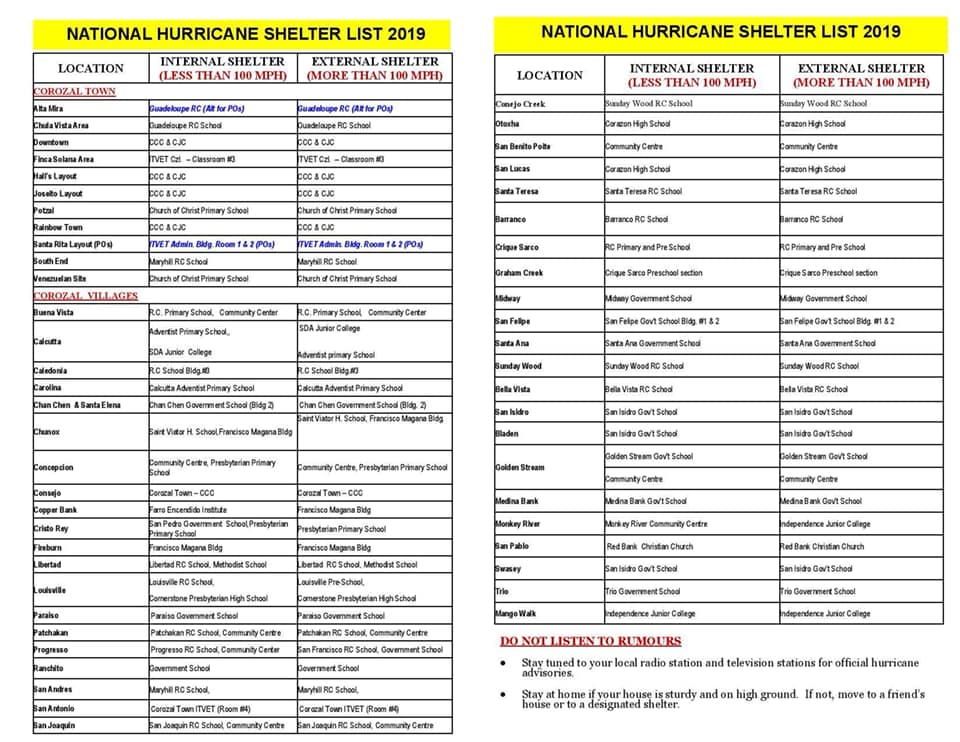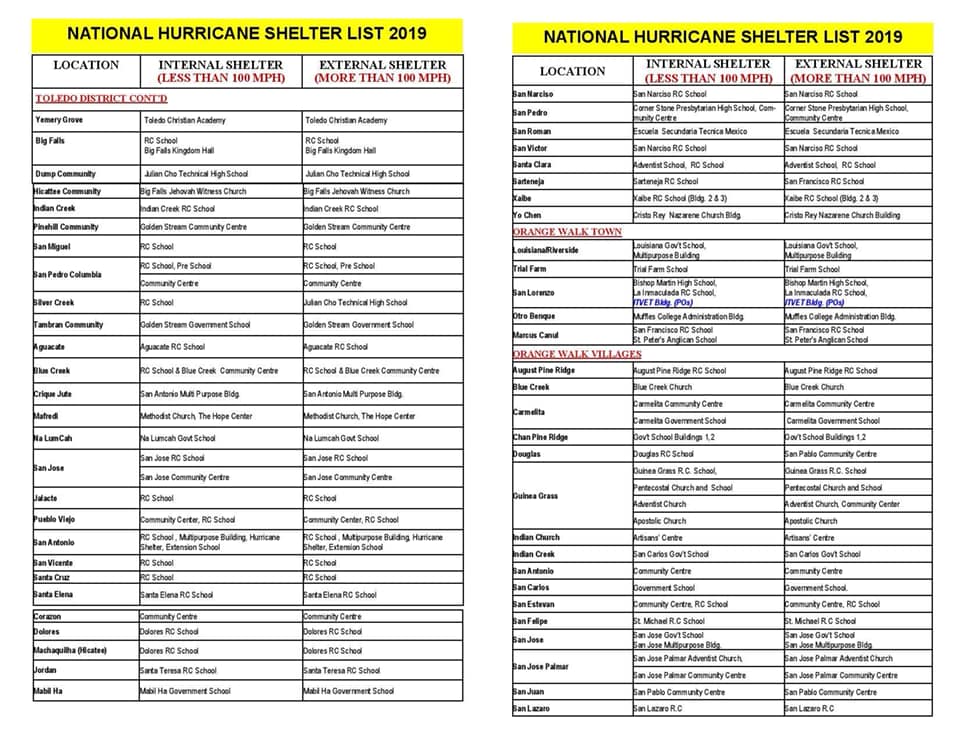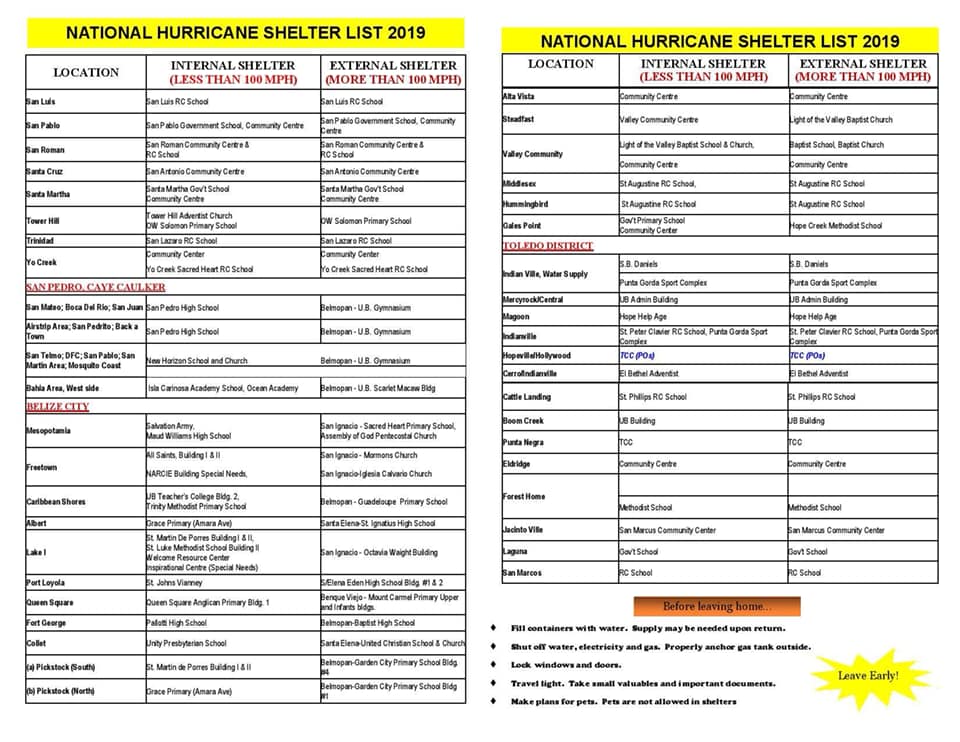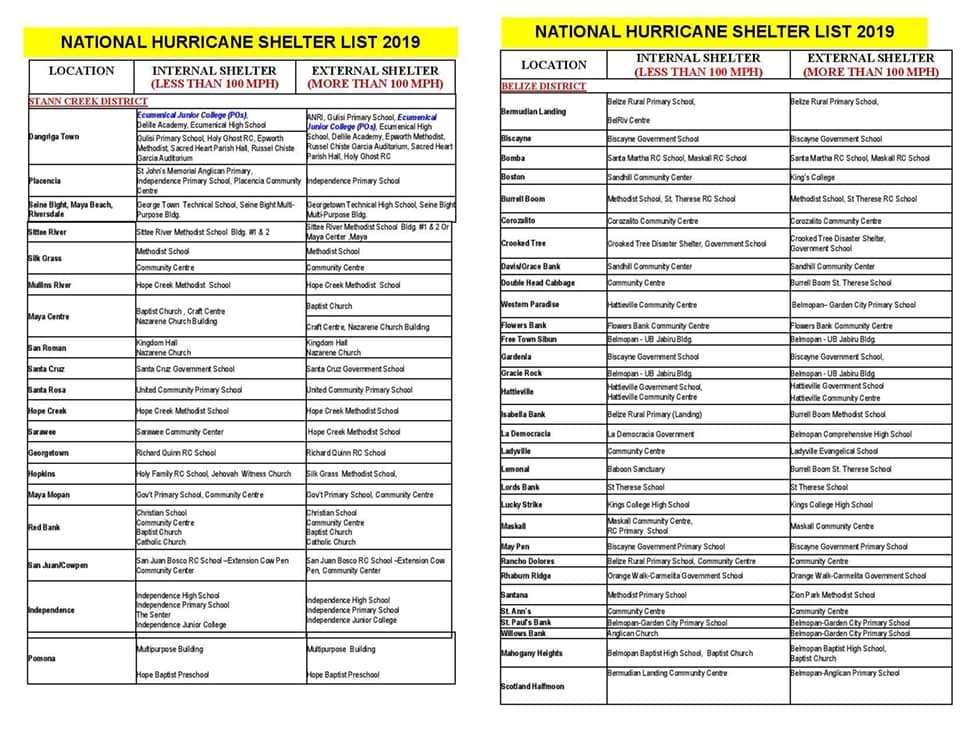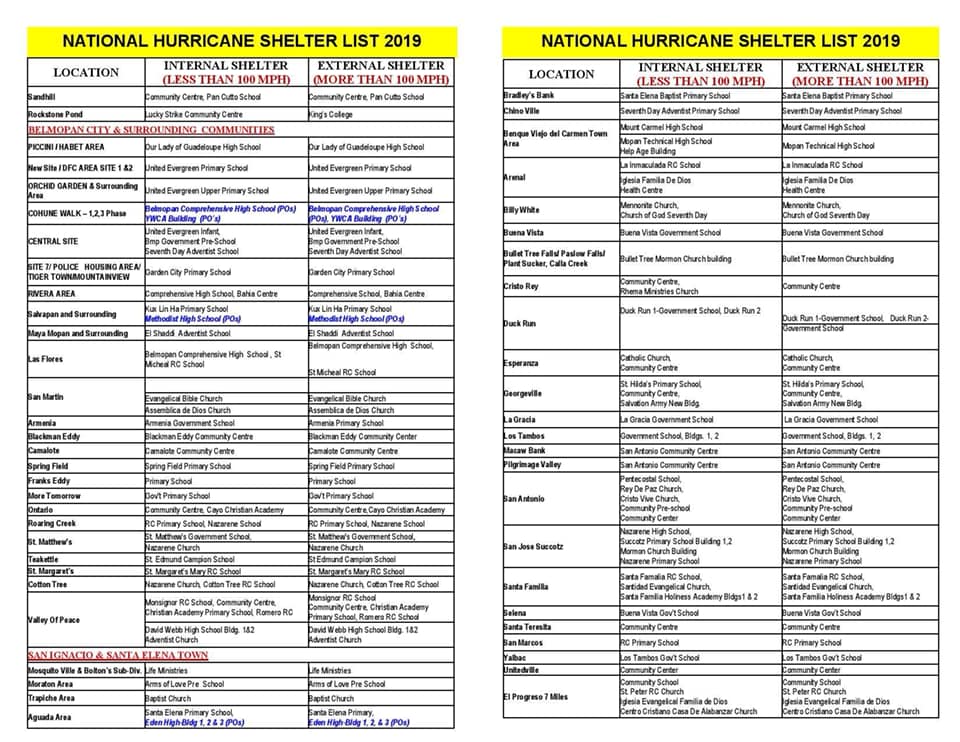 Endnotes:
[Image]: https://www.mybelize.net/wp-content/uploads/2019/05/NEMO-Shelter-List-1.jpg
[Image]: https://www.mybelize.net/wp-content/uploads/2019/05/NEMO-Shelter-List-pg-2-1.jpg
[Image]: https://www.mybelize.net/wp-content/uploads/2019/05/NEMO-Shelter-List-pg-3-1.jpg
[Image]: https://www.mybelize.net/wp-content/uploads/2019/05/NEMO-Shelter-List-pg-4-1.jpg
[Image]: https://www.mybelize.net/wp-content/uploads/2019/05/NEMO-Shelter-List-pg-5-1.jpg
[Image]: https://www.mybelize.net/wp-content/uploads/2019/05/NEMO-Shelter-List-pg-6-1.jpg
Source URL: https://www.mybelize.net/get-ready-for-the-hurricane-season/
---