NOAA predicts near-normal 2019 Atlantic hurricane season
by MyBelize.Net | May 23, 2019 9:59 am
With the 2019 Hurricane Season quickly approaching, it's a good time to look at the predictions for this year.
NOAA's Climate Prediction Center has issued its outlook for the 2019 Atlantic hurricane season, predicting that a near-normal season is most likely to occur.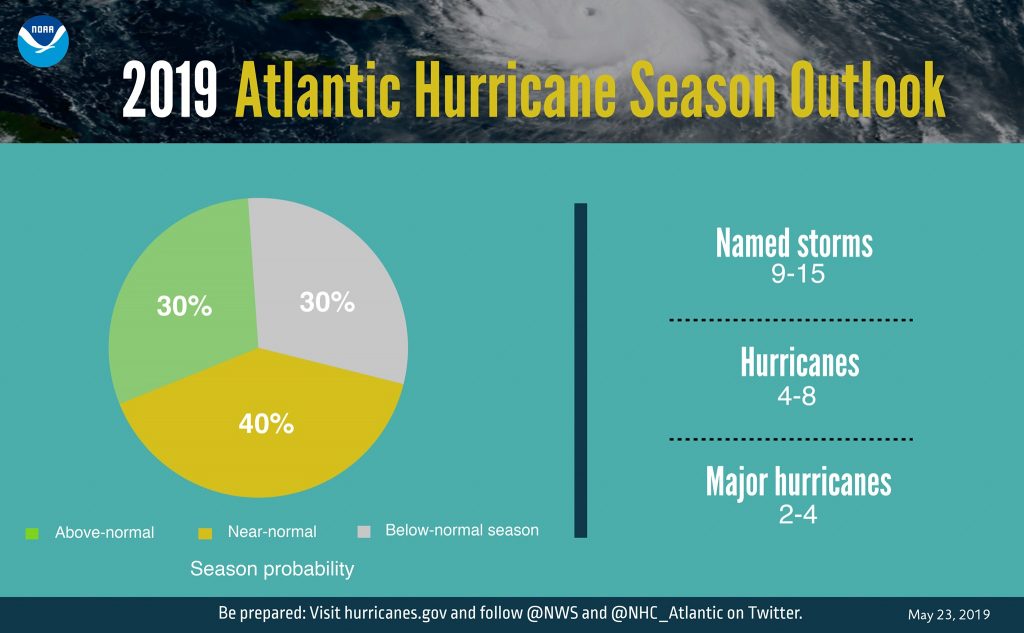 This outlook forecasts a 40% chance of a near-normal season, a 30% chance of an above-normal season and a 30% chance of a below-normal season. The hurricane season officially extends from June 1 to November 30.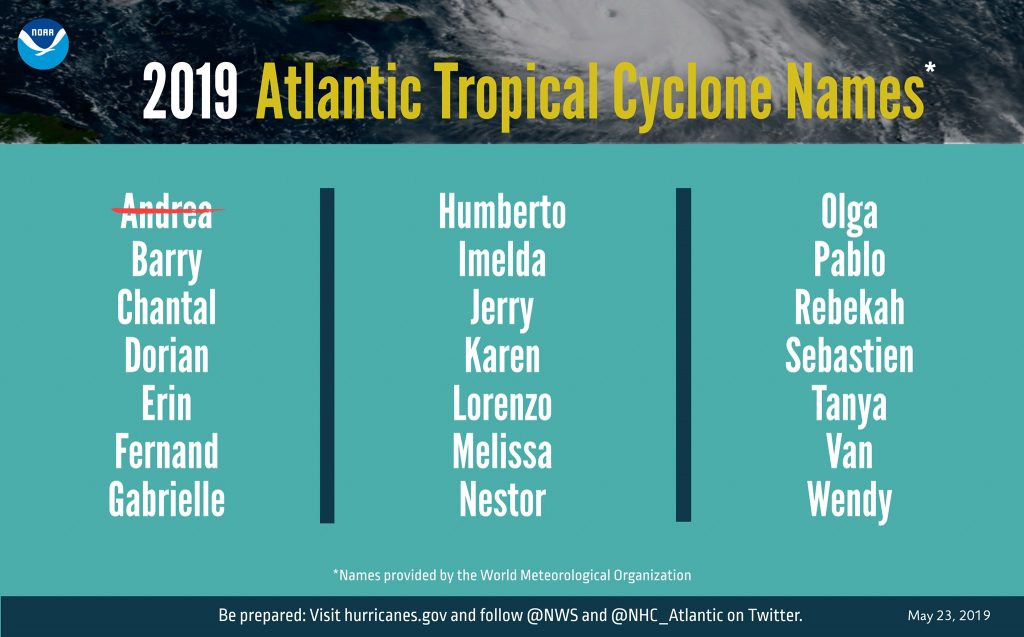 For 2019, NOAA predicts a likely range of 9 to 15 named storms (winds of 39 mph or higher), of which 4 to 8 could become hurricanes (winds of 74 mph or higher), including 2 to 4 major hurricanes (category 3, 4 or 5; with winds of 111 mph or higher). NOAA provides these ranges with a 70% confidence. An average hurricane season produces 12 named storms, of which 6 become hurricanes, including 3 major hurricanes.
Read more about the year's predictions at noaa.gov[1]
Endnotes:
noaa.gov: https://www.noaa.gov/media-release/noaa-predicts-near-normal-2019-atlantic-hurricane-season?fbclid=IwAR3yXUTcF8Sons-KD5qyJwu-MbEUeQyS1PHJkH9uyb8yN0DRd_q8zUDGHrI
Source URL: https://www.mybelize.net/noaa-predicts-near-normal-2019-atlantic-hurricane-season/
---