UPDATE
The Government of Belize had published the official list of 2021 Public and Bank Holidays for Belize in June 2020, however, some adjustments have been proposed by the new Government via the Belize Gazette on December 30, 2020. Notably, January 15, 2021, will now be celebrated as George Price Day, and August 1, 2021, will be recognized as Freedom (Emancipation) Day along with the rest of the Caribbean. Finally, Columbus Day, previously known as Pan-American Day, which is usually recognized in the month of October has been removed altogether.
Here's the proposed adjusted Belize Public and Bank Holiday listing for 2021.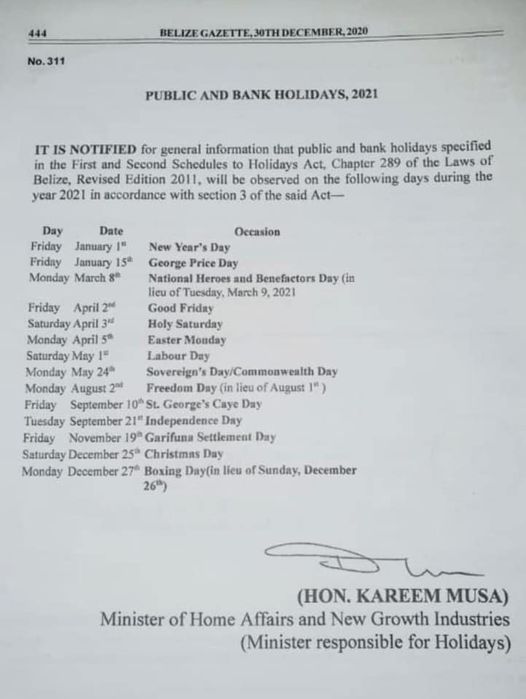 The Belize Press Office has officially released Belize's 2021 Public and Bank Holiday list.
This coming year, we will enjoy 9 extended weekends. These extended weekends will take place in the months of January, March, April, May, September, October, November, and December.
Here is the full list of 2021 Public and Bank holidays in Belize.