Ceiba Beach resort is a great place to relax and re-energize yourself along the tranquil waters of the Caribbean Sea.
The roads, canals, cable, and water have been completed for the residences on the lagoon side, overlooking the Placencia Lagoon and stunning Mayan Mountains. Large, private, and secure residential lots all feature over 100′ of waterfront with full access to the lagoon. Build your dream home on these spacious lots and then moor your favorite water toys at your private dock.
The lagoon residences have an available in-house design and build team that can work with you to build your beautiful Caribbean dream home. There will also be an on-site management team that will be able to take care of your home with property management services available, should you chose to rent it when you're away.
The Ceiba Beach Resort will be located across the road on the beach side where you will have expansive Caribbean views. The resort will offer all residence owners full use of all services and amenities, including a large swimming pool for you and your family to enjoy.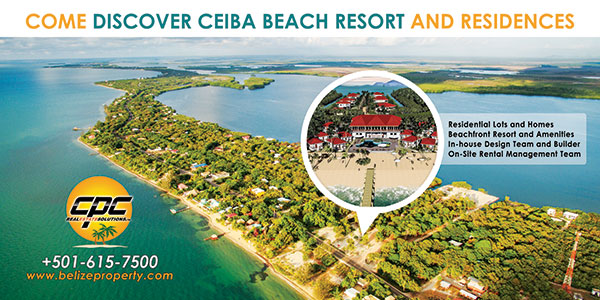 Lots range from $99,000 to $199,000. The lots have electric and water connections ready for new construction. The estimated building cost is around $130 per sq.ft. The In-House Architect is ready to help you customize your home to suit your needs and taste if you chose to go a custom route.
For more information visit our website at http://www.belizeproperty.com/l/801