Discover The Mayan World In Belize: Part 2
In case you missed out on our previous article, we took a look at five Mayan ruins that you need to visit while in Belize. We listed Xunantunich, Altun Ha, Caracol, Cahal Pech and Santa Rita as part of the ultimate historical and cultural experience.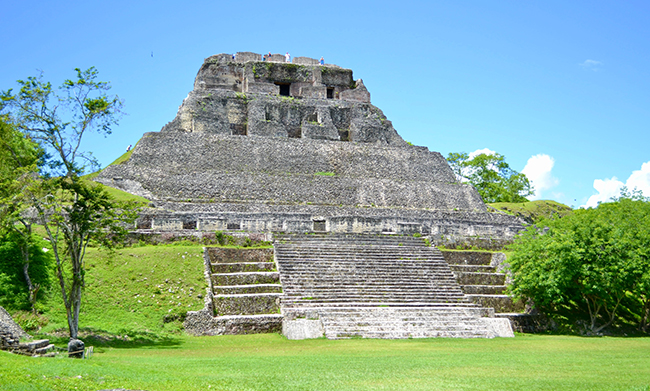 To add to this, we'll be taking a look at the second half of our "10 Mayan ruins worth visiting" list.
Mayan ruins worth visiting – continued
6. Lamanai
The area one of the largest Maya ceremonial centres. This city has been occupied for over 2000 years making it one of the longest-occupied cities. It is home to over 719 structures that related to different periods of time. For example, two 16th century churches and a 19th-century sugar mill.
7. Cerro Maya
This coastal trade centre is located in the Bay of Chetmal. It's believed that the city fell as a result of changing trade routes. The area is partially underwater, but that doesn't take anything away from the beauty of the stunning designs and structures and the picturesque views. A Dallas-based company acquired the site a few years ago with the intent of excavating the ceremonial centre to become a major tourist attraction. Unfortunately – for them – the company went bankrupt, and the development never took place.
8. Barton Creek Cave
This is one of the most popular tourist attractions in Cayo. Not only is it a natural beauty, but it also contains all of the cultural remains left in caves by the ancient Mayans. The remains and artefacts discovered along the river's ledges reveal that the cave formed an important part of ancient ruins.
9. Nim Li Punit
Nim Li Punit received its name from one of the site's 26 stelae that resembles a figure wearing a headdress. Nim Li Punit means big hat, in honour of the stela. This site is smaller than the others but is nonetheless breathtaking. It is believed to have served as a royal place of worship.
10. Lubaantun
Lubaantun, or the place of fallen stones, is a ceremonial center with an unusual cultural construction style. The structures are made of stone blocks with no mortar or agent to bind them. The buildings built on top of the pyramids were made using perishable remains and therefore didn't survive.
It's Time To Travel Back In Time
Belize is home to hundreds of famous sites and ancient Mayan ruins as well as beautiful waterfalls, volcanoes, lush jungles and, of course, its impressive barrier reef.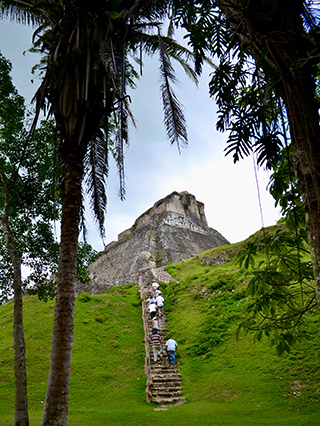 When it comes to visiting the country, you're spoilt for choice, just like when you visit this website. The recent announcement by the Belizean government to allow vaccinated travelers to enter the borders without having to be tested for COVID-19 makes this one of the few global destinations that you can explore during this confusing time.