Belize was an early adopter of e-gaming licensing and is today one of the most well-established e-gaming jurisdictions. The Computer Wagering Licensing Act (1995) was introduced in May 1996, well ahead of many other comparable jurisdictions, with the Belize Computer Wagering Licensing Board regulating all online wagering conducted by companies who are based in the country. Gambling companies licensed in Belize can provide casino games and sports betting services for players who are based outside of the country, but those resident in Belize are prohibited from gambling online.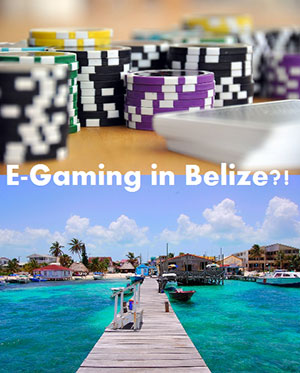 Belize's position in the online gaming industry has faced a number of challenges in recent years, most notably from countries which have transitioned from so-called 'grey' markets to regulated or 'white' markets. The most significant of these is the UK, which in 2014 introduced regulated online gambling for residents, with the UK Gambling Commission assuming responsibility for the licensing of sports betting and casino sites.
Any operator now looking to advertise or offer online gambling services to UK residents needs to be licensed by the UK Gambling Commission, with operators now having to pay a point of consumption tax on every wager. As a consequence of this, a license from Belize no longer has the appeal that it once did, not enabling operators to service players in the UK. Sites regulated by the UKGC, including some of the world's biggest international sports betting and casino brands, now often have dual licenses, one to target the UK and the other for the rest of the world.
Another challenge faced by the Belize Computer Wagering Licensing Board is that the growth of regulated jurisdictions has meant that players are becoming more conscious of the benefits of playing and betting at sites that operate within a more tightly controlled regulatory framework. This is especially the case as these jurisdictions have become associated with the biggest and best-known gambling companies.
Although a significant number of online gambling firms have previously been licensed in Belize, the attraction of regulated markets for operators has meant that it now no longer licences any of the major international companies. This may have led to players becoming more cautious when playing at Belizean sites, as the name is not one they instantly recognize, and this player uncertainty has in turn has then led to operators seeking licensing approval from better-known regulators to counter this.
In addition, Belize also faces stiff competition in this regard from similarly small jurisdictions who have nevertheless managed to carve out for themselves strong positions in the market. Of these, Malta is the leading competitor, with the Malta Gaming Authority one of the most important gambling jurisdictions currently in operation. In part, this is because it was one of the first European jurisdictions to regulate online gambling, and also because it was on the UK Gambling Commission's 'white list' which operated prior to requiring all licenses to have a UKGC license.
In addition, because so many leading international operators have licences granted in Malta, the name is synonymous in many players' minds with well-regulated and trustworthy sites, and as such a MGA licence is considered to be an extremely valuable one.
The same is true of other smaller regulatory jurisdictions, such as Curacoa and Gibraltar. Curacoa, for instance, has a very low tax rate which makes it extremely attractive to operators, while Gibraltar, like Malta, is home to many of the world's leading gambling firms and so is a name that players associate with the major brands and therefore a high degree of security. Alderney and the Isle of Man are other small regulatory regimes that have both prestige and brand recognition, and so provide further stiff competition to Belize.
This is not to say that the e-gaming industry is under threat of disappearing in Belize, but rather that its position is perhaps not quite as assured as it once was; however, going forward a new direction might prove to be worth exploring. While some casino and sports betting operators continue to be licensed from the country, it has proven hard to claw back the ground that places like Malta and Gibraltar have gained, and so the future of e-gaming in Belize might be set to change.
For instance, crypto betting is an area in which Belize could once again gain a foothold in the marketplace. Locally-based sports betting company XWIN CryptoBet has recently secured a Belize gaming licence which will enable it to provide online sports betting (including betting on e-sports) using blockchain technology, so that bets can be made and accounts operated in cryptocurrencies like Bitcoin and Ethereum. Another Belize company, LetBet is taking this one step further, and has created its own crypto currency that will enable its sports betting platform to operate on a peer-to-peer, decentralised basis, also using blockchain technology along with smart contracts.
Therefore, innovation and the early adoption of emerging technologies for creating new ways of betting online could be the way in which Belize re-establishes its place in the gaming industry, and becomes the means by which it attracts start-up online gambling companies to set up base in Belize City. New-found expertise and experience in this emerging sector of the online gaming industry could also mean that Belize is able secure a place for itself as a specialist licensing authority once more as well.