The Wonder of Belize's Barrier Reef
The small nation of Belize is home to a wide range of cultures, customs, plants, and wildlife. On top of this, it is the location of the second-largest barrier reef system in the world. The Belize Barrier Reef Reserve System (BBRRS or just Belize Barrier Reef) is off Belize's east coast and was declared a UNESCO World Heritage Site in 1996. Below the waves, there is a fascinating world filled with a huge variety of species – and better still, it is thought that only 10% of that flora and fauna have been discovered.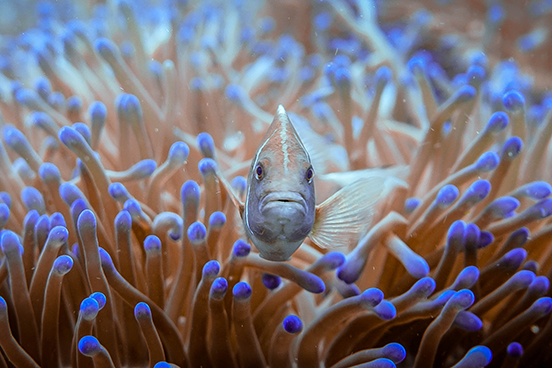 At a glance
A barrier reef is an underwater structure made of coral and lying roughly parallel to a coastline, separated from land by a body of water. The Belize Barrier Reef lies just off the coast of Belize, with the distance between land and reef ranging from 300 m to 40 km. It is a section of the larger Mesoamerican Barrier Reef – the largest reef system in the western hemisphere and second only to the Australian Great Barrier Reef in the world. The Belize Barrier Reef itself is about 300 km in length while the entire Mesoamerican Reef System is 900 km.
Marine life
So far there have been 70 hard coral species, 36 soft coral, hundreds of invertebrates and 500 fish species discovered in the reef, but it is thought that this only accounts for 10% of the flora and fauna varieties living there. A few animals that can be found in the reef and surrounding areas include different types of shark, West Indian manatee, American marine crocodile, loggerhead turtle and hawksbill turtle. There are also lobster and conch around the reef which have often been caught and exported.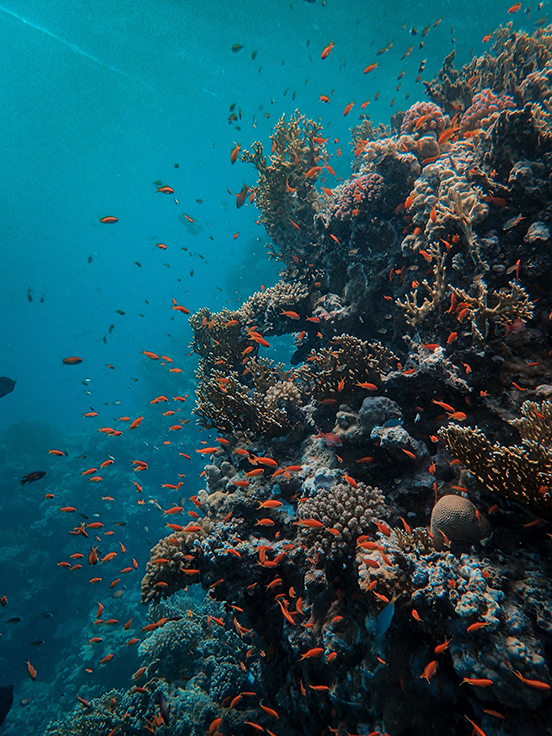 Endangered status
The Belize Barrier Reef falls within a number of protected areas, including Glover's Reef Marine Reserve, South Water Caye Marine Reserve and Hol Chan Marine Reserve. In 1996 the reef was designated a World Heritage site due to its unique biodiversity and the fact that it was home to many endangered species – the hawksbill turtle, several shark species and manatees are some examples. In 2009 it was declared endangered, one of the reasons being urban development's encroachment into mangrove groves. There was also concern about potential offshore oil drilling and how devastating an impact that would have on all marine life in the area.
Conservation
Unlike some countries with endangered natural sites, Belize has managed to steer their barrier reef back into a state of health. Through petitions where you could register online and under global pressure, Belize's government took steps to repair the damage to the reef and surrounds: all potential oil drilling was halted and eventually banned outright, while there have been efforts to protect growing mangroves and cut down on commercial fishing. The result: in 2018 the Belize Barrier Reef was removed from UNESCO's list of endangered world heritage sites.
More to discover
As we know, researchers believe that 90% of the marine inhabitants of the barrier reef still remain undiscovered. In 2017 a new species of shark was discovered in Belize waters and scientists expect more to come.