Belize has a serious passion for sports and gaming. It may not sit at the top of any sporting world rankings, but this doesn't detract from the importance of the sporting and gaming scene in the country. In fact, the huge range of sports that have found popularity here is in part a reflection of the many different cultures that have colonized or had significant dealings with Belize over time, with the Spanish, British, Chinese and many more nationalities having an impact on the popularity and legacy of sports in the country.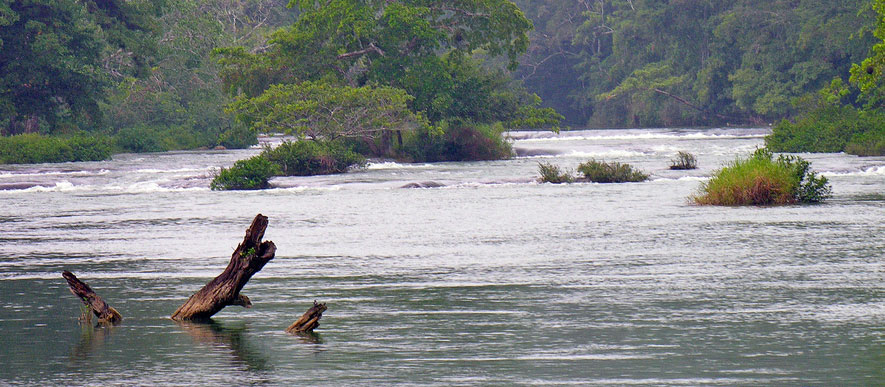 12% of the country's ethnic population is said to be of Mayan origin, down from a reported figure of 1-2 million at the height of the Mayan Empire, but as we'll see, many of the most popular sports and games come from outside cultural influences, complementing those games that have traditional, local origins.
Ball Games from Britain
Soccer, or football as it is known locally, has a huge following in Belize, but the country doesn't exactly boast the brightest international ranking; we are currently ranked in 171stplace in the FIFA international rankings for the men's team, and 119th for the women's team. Soccer is one of the more popular sports around the entire central and South American area, but not all sports originating in the UK and spreading worldwide from there have experienced the same sort of success in Belize. One example of this is cricket.
Cricket isn't exactly an unknown sport in Belize and the wider region. After all, there is a South American Cricket Championship, and the country has an associate status with the ICC, but the quality of many local pitches hasn't traditionally been conducive to the sport becoming seriously ingrained in our sporting culture. However, growing recent popularity has attracted attention from some of the bigger names in the world of cricket, including a recent visit by the MCC, who of course play at the famous home of cricket, Lords, in the UK.
A Mayan Twist
Soccer as we know it may well be built around its top stars, like Lionel Messi and Cristiano Ronaldo, who earn over $50 million per year from their salaries alone, and it may be Britain's game to boast in terms of heritage, but there is actually some suggestion that the love of soccer is at least vaguely linked to the tradition of a far more brutal Mayan ball game.
The game is arguably the oldest organized game to be documented, with suggestions that it was created over 3,500 years ago, and it wasn't played for great salaries or even in order to win trophies and titles. Instead, it was used as a way of placating the Mayan gods and was even used as a proxy for war! Despite the fact that soccer games can get a bit heated nowadays, the Mayan game saw captives forced to play before being sacrificed and almost certainly wasn't just used as a way of having fun. Fortunately, the game is no longer played and the element of defeat possibly leading to the loser being sacrificed hasn't been adopted by modern soccer chiefs!
A Pirate's Life For Me
One of the earlier colonizing influences in Belize was the arrival of pirates, who used the reefs to shelter and hide away from their enemies. Couple this with the fact that the British Navy famously won the battle of St George's Caye, driving the Spanish away, and you can see how card games and games of chance, which have traditionally been popular with sailors, have a history in the country.
Nowadays, rum companies like to boast about their associations with pirates, but it's games of chance that really have strong associations with pirate life historically. Indeed, in more recent times, games such as crabs have become very popular, and Belize actually operates casinos that offer one local game that is popular globally. In fact, thanks to the internet and operators like Betway, Caribbean stud poker is played online as a live casino game too. The game is similar to the poker variant known as five card stud, but the Caribbean spin means that players don't battle each other like in most versions of poker, but face the dealer instead. That's why it's been easily adapted for live casino games, where players play against live dealers on livestream.
For those who want to enjoy a really traditional game of cards in Belize, though, a local variant of rummy, called pitty pat, is available. Despite often being decried as simply a local version of rummy, the game is hugely popular and shows that despite the local population clearly enjoying playing games that have come from around the globe, it certainly isn't a place afraid to enjoy its own traditions and games.
A Dip in the Ocean
While the USA might not have been able to get a McDonalds in Belize just yet, games like softball are as popular as brands like Coca Cola and Fanta (both of which are bottled in the country) and it will be interesting to see if this trend of growing interest in American sports continues to grow.
While cricket, soccer, and softball might all be popular to varying levels in Belize, as well as poker and pitty pat, let's not forget that watersports and diving are also huge draws. Belize has incredible waters to explore, adding to the options available for sport and gaming fanatics in the country. For anyone who has the pleasure of visiting the country, as well as anyone fortunate enough to live in Belize, it is well worth taking the opportunity to experience a rich and vibrant part of the traditions of the country in the form of its sport and gaming options.