On August 29, 2020, an official ceremony was held for the renaming of the lighthouse on Hunting Caye, Belize. In honor of its former operator, the lighthouse was renamed the Thomas "Lester" Garbutt Lighthouse. The ceremony was presided over by the Ministry of National Security and the Belize Port Authority.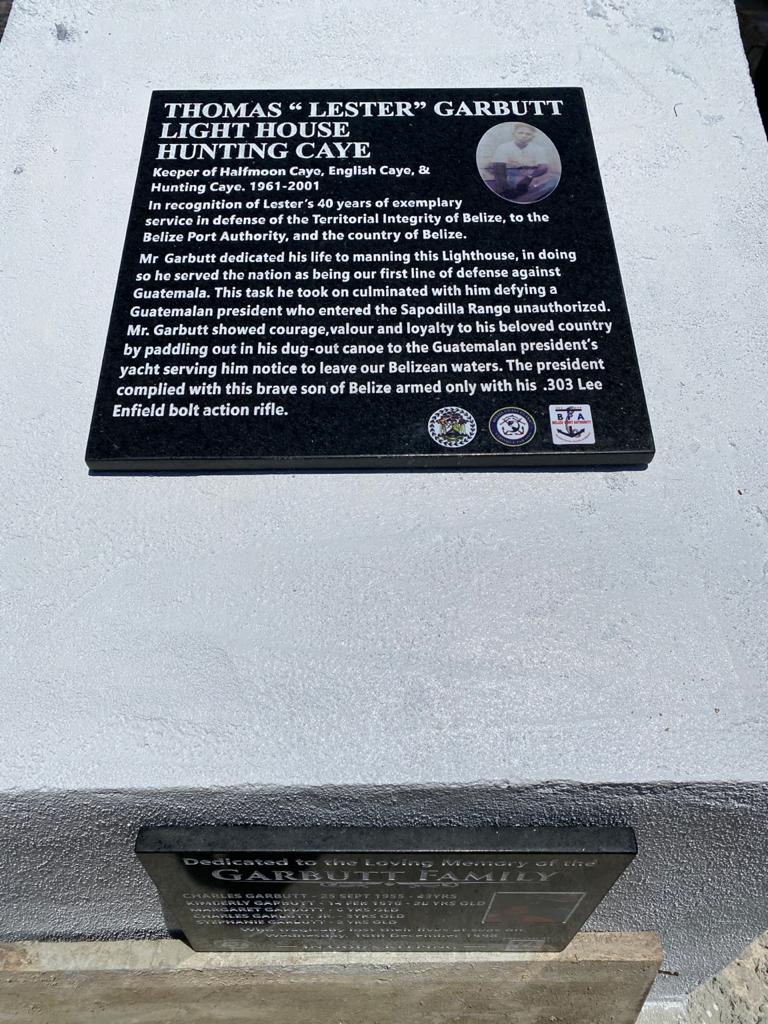 Thomas Garbutt or "Lester" Garbutt, as he was more commonly known, was the lighthouse keeper at Hunting Caye from 1961 up until his death in 2001. During that time, he also acted as Belize's first line of defense given the caye's proximity to Guatemalan territory. In 1986, then president of Guatemala, Vinicio Cerezo, entered Belizean waters on a yacht during his vacation. Lester Garbutt paddled his canoe up to the yacht armed only with a bolt action rifle and notified the President that he had illegally entered Belizean waters. Garbutt gave the President the order to leave immediately with which he complied.
In his remarks, Minister of National Security, Hon. Michael Peyrefitte hailed Garbutt as a patriot stating, "It puzzled me that such an intriguing story had not been told to the wider population and, indeed, this man was befitting of the highest honour bestowed upon our heroes."
Minister Peyrefitte put forth to Cabinet the suggestion to rename the lighthouse after spending time with the Garbutt family where he learned of Lester Garbutt and the history of the lighthouse during a routine visit to the Belize Coast Guard forward operating base at Hunting Caye last month. The recommendation was unanimously approved after verifying the historical facts.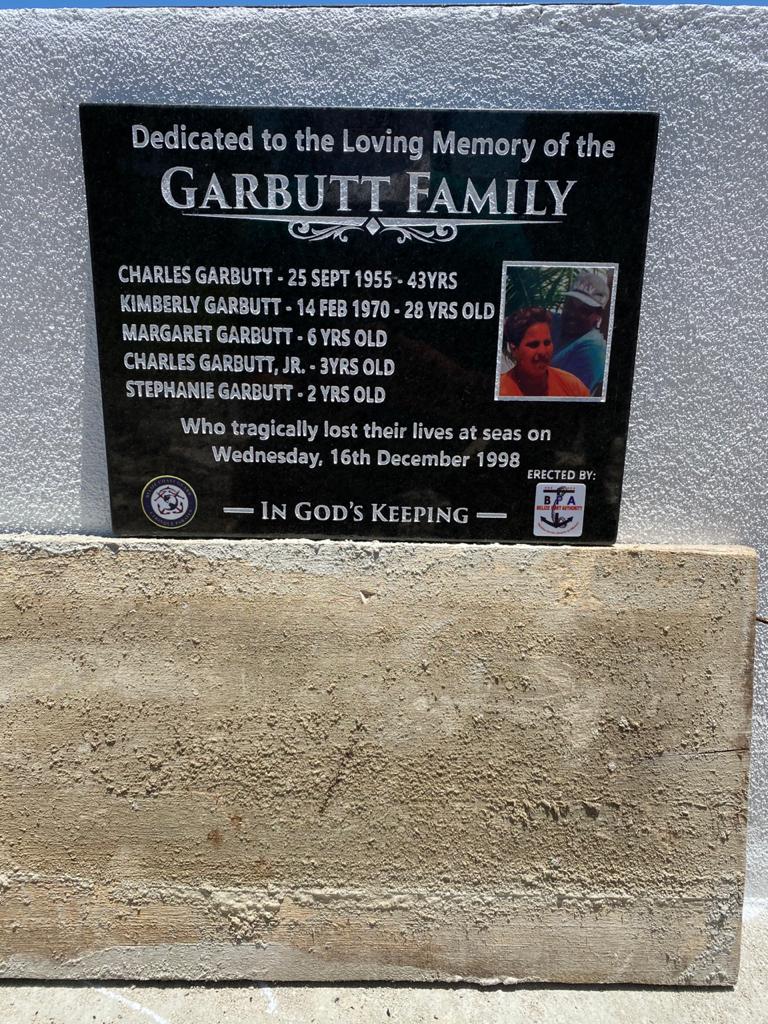 In attendance for the ceremony were officials from the Belize Coast Guard, Belize Port Authority, the Belize Fisheries Department, and family members of the late Thomas "Lester" Garbutt, including his wife and children. In addition to the lighthouse being renamed, a monument was erected with a plaque in memory of Charles Garbutt, the son of Lester Garbutt, who was also a lighthouse keeper at English Caye but tragically went missing in 1998.