Some nations are blessed with natural wonders, historic riches and vibrant local culture. Belize is barely the size of Wales but its geographical position, rugged mountain scenery, awe-inspiring beaches and marine life, wildlife-rich rainforest and Maya sites make it a veritable playground for adventure-seeking travellers who want to pack adrenalin-spiking activities and immersive cultural experiences into their break.
Bordered to the north by Mexico, to the south-west by Guatemala, and to the east by the Caribbean Sea, Belize is gaining a reputation as one of the world's best adventure travel destinations, particularly with travellers seeking more bang-for-buck from a long-haul trip. Belize's beaches and luxury lodges are spectacular, but this small nation richly rewards intrepid travellers who want to get off-the-beaten-track and immerse themselves in meaningful pursuits beyond the beaches.
Get up close to 
sea turtles
With some 240 miles of coastline and hundreds of islands, Belize has a well-deserved reputation as one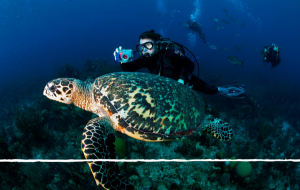 of the best Central American destinations for a beach break beyond the ordinary. Coastal havens like Placencia, Ambergris Caye and Caye Caulker offer water-loving adventure-seekers myriad opportunities for snorkelling, paddle-boarding, kayaking and cruising – as well as après-sport cocktails at a beach bar.
At five miles long, and a mile across at its widest point, circumnavigating the petite but perfectly-formed island of Caye Caulker by kayak is one of the island's most enjoyable excursions.
Belize is recognised as one of the world's premier scuba-diving destinations, but the snorkelling on the Unesco Mesoamerican barrier reef system – the second largest barrier reef in the world after Australia – is just as rewarding. The sheer variety of this unspoiled reef's ecosystems, comprising mangrove swamps, coastal lagoons, estuaries, cayes and atolls and remarkable biodiversity, makes it easy to get up close and personal with sea turtles, manatees, sharks, rays, 70 species of hard coral and 500 fish species.
Roam the majestic Maya Mountains
The Maya Mountains are a range of hills in southern Belize that extend about 70 miles northeastward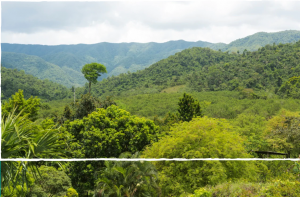 over the Guatemalan border and into central Belize. As the only true pine forest in Central America, Mountain Pine Ridge Forest Reserve is one of the nation's best spots for hiking, mountain-biking and horse riding. Hikes and horseback treks to Big Rock Falls, an awe-inspiring 150ft waterfall with rock pools perfect for bathing are popular.
Experienced mountaineers will also want to tackle Victoria Peak, the second highest peak in Belize. It's a 3-5-day expedition uphill through dense rainforest with an experienced guide, but hiking in the foothills offers amazing views of this jagged, 3,675 feet-high rock mass too.
For a taste of culture, adventurers can combine activities with a visit to the Mayan civilisation of Xunantunich, a spectacular complex of 26 palaces and temples dating back to AD600 that sits atop a limestone ridge. The complex is accessed by ferry across the River Mopan. A sweaty climb to the top of El Castillo offers panoramic views of this ancient archaeological site and the rainforest.
Dive the world's second largest barrier reef
Belize might be one of the smallest countries in Central America, but it has the second largest barrier reef in the world, second only to Australia's, placing it high on the bucket-list of dedicated scuba-divers. The country's most famous site is unquestionably the Great Blue Hole, a cylindrical 400ft drop populated with colourful coral formations, sharks, barracuda and turtles. Jacques Cousteau once named it one of the best dive sites in the world. The World Heritage site is protected as part of Belize's commitment to the protection of natural resources.
Situated off the southern tip of Ambergris Caye, Hol Chan Marine Reserve is the country's oldest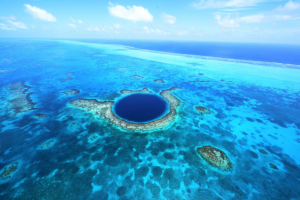 protected marine area. Shark Ray Alley, another one of Belize's top dive sites, is a channel where divers encounter nurse sharks and stingrays and countless varieties of fish. And for scuba divers with their hearts set on swimming with whale sharks, Gladden Spit – near the vibrant resort town of Placencia – is one of the best spots in Central America to dive with these peaceful beasts during the migration period of April and May. Beyond the barrier reef, Belize's three atolls – Turneffe, Lighthouse and Glover's – are also a mecca for dedicated divers. Turneffe is the largest atoll and closest to the mainland, and a dive site called The Elbow, a twisted bend of coral, is one of the most popular spots in the area.
Embark on a 
culinary tour
Every mealtime is a special event in Belize. A melting pot of culinary influences – Garifuna, Creole, Indian, Mayan, European – has given rise to a bewildering array of epicurean delights. From tiny family-run kitchens in jungle-surrounded villages to high-end eateries in the upmarket beach town of Placencia, Belizeans retain a fiercely independent and innovative spirit. You won't find a single chain restaurant in Belize, and every Belizean will be more than happy to share their tips on where to find the best fry jacks for breakfast, or recipe for rice and beans.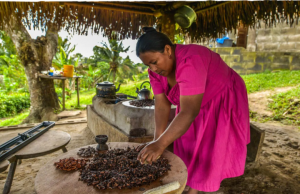 Burns Avenue in San Ignacio is Belize's street food heartland, where populations of Mestizos, Creoles, Chinese, Lebanese, Guatemalans, Mennonites and Mayas provide a thrillingly diverse culinary scene. San Pedro in Ambergris Caye is a more upscale culinary mecca. Tantalise your taste buds with Belize Food Tours and strolling through the streets sampling shrimp ceviche, plantain soup and rice and beans.
Belizean chocolate is raved about by chocolatiers around the globe; the country could even be the birthplace of chocolate. Mayan pots with traces of chocolate dating back 2,600 years have been found by archaeologists. Today, a visit to a chocolate factory such as Lamanai, Cotton Tree and Goss is a must for chocoholics. And virtually every month sees some sort of foodie celebration in Belize; particularly enjoyable is Orange Walk Taco Festival every November. If your visit doesn't coincide with the festival, fret not; local favourites like Alicia's Taqueria and Garcia's Tacos will deliver the goods.
Immerse yourself in local culture
Belize has a long, rich cultural history. The Mayan civilization spread into the area of the Yucatan Peninsula, now recognised as Belize, between 1500 BC and 1200 BC and flourished until its decline around 1000 AD. After the Mayan era, Belize was occupied for centuries by disparate tribes, and was a pirate stronghold for decades. This changed in 1862 when British Honduras became part of the British Commonwealth. Following peaceful protests by workers, labour unions and the nationalist movement, it became Belize in 1981.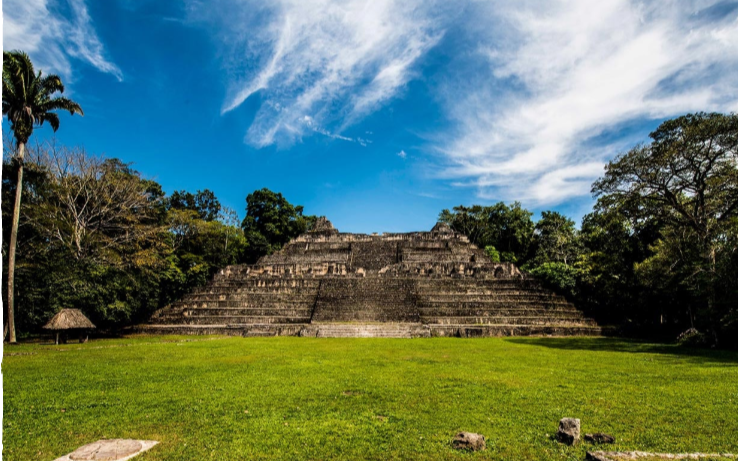 Belize, itself, may be young but the country's history stretches back thousands of years, with myriad influences spanning Garifuna, Creole, Indian, Mayan and European cultures. Belizean cuisine is essentially social history on a plate, and taking a Mayan cookery workshop is an excellent primer on Mayan history. But equally rich is Belize's musical heritage, and a Garifuna drumming workshop at a local drum school is a truly moving and immersive cultural experience that places you at the beating heart of Belizean culture.
Journey through subterranean caves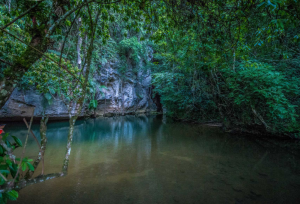 Belize's cave network offers adventurers thrills, dramatic scenery and impressive archaeological sites. At Barton Creek caves, travellers can paddle a canoe by torchlight to gaze at stalactites and stalagmites within this limestone maze; at Actun Tunichil Muknal caves (known locally as ATM Caves), intrepid visitors half-clamber, half-splash through a gushing river and narrow ravines, illuminated only by head torches, to a Mayan archaeological site, where skeletons, ceramics, and stoneware have been found in the main chamber. The Mayan civilization moved into the country between 1500 BC and 1200 BC and flourished until its decline around 1000 AD.
Also well worth a visit are Hokeb Ha Cave, a 20-minute hike from Blue Creek village which is accessed by swimming through a pool and to chambers of stalactites and stalagmites, one leading to the next. Archaeologists have excavated many late classic period ceramics here, as well as an altar, suggesting that Hokeb Ha Cave was used for ceremonial purposes.
Go wild in the rainforest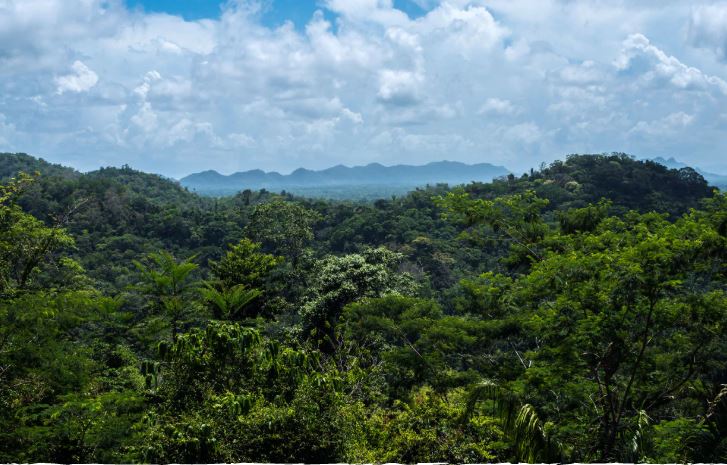 Immersion in Belize's lush rainforest is rewarded with jaw-dropping natural beauty and soul-stirring wildlife encounters. As well as Maya sites in the Chaa Creek catchment – a temple complex thought to be a satellite of Xunantunich – the area is renowned for birdwatching, with some 300 bird species calling this jungle home. Spider monkey, iguana, tapir and puma sightings are also on the cards.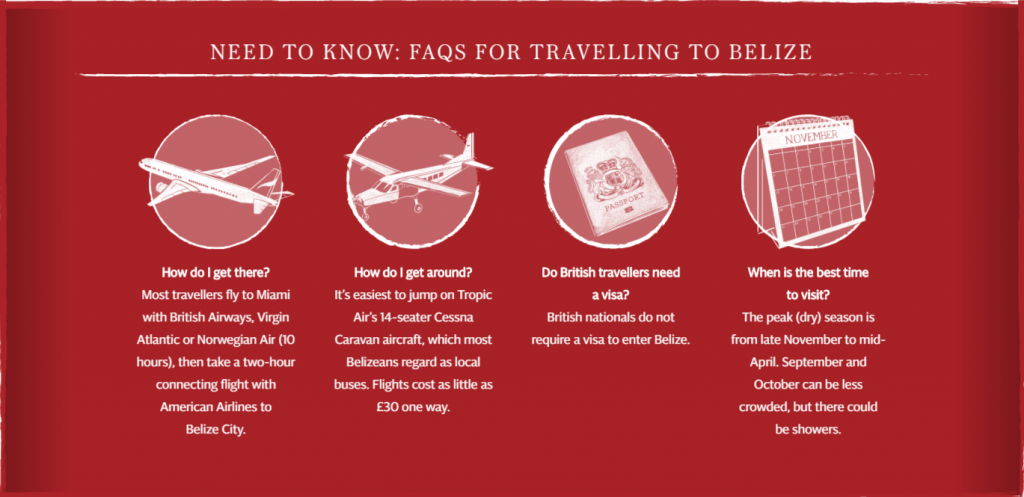 Source: Telegraph