If you grew up in Belize in the 1980's – then you'll know why Calypso Rose is considered an honorary Belizean. The Calypsonian from Trinidad and Tobago enjoyed huge popularity both for her stage shows and her irresistible hits like Fire in Belize, Fire in Me Wire and Leh We Punta. But then, Calypsos' reign ended,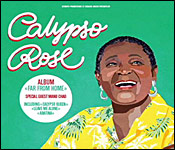 replaced by the far faster, catchier and younger Soca rhythms. And that might have been it for Rose, a former star who appeared every now and then on retirement tours – because, who even listens to Calypso anymore, right? Well, try ALL OF EUROPE! That's right, Calypso Rose has made a commanding and certified comeback with the number one world music album in France this summer. In fact, Her new release, recorded in Belize at Benque's Stonetree records is the first international gold album coming from Trinidad and Tobago. And yes that does mean she is bigger in Europe than Machel Montano. It's incredible and unexpected – and the man behind the music is Ivan Duran who produced the album with Belizean musicians. He spoke to us via Skype from Montreal today – where he told us why Belizeans should embrace the album:.
Jules Vasquez, 7News
"This artist peaked in the 80's. This artist peaked more than 20 years ago. What inspired you to say, 'no no no, let's have a second look?'"
Ivan Duran, Producer – "Far From Home"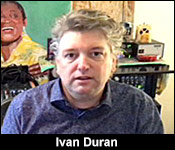 "Well, first of all I grew up listening to Rose, like many Belizeans my age, we all remember that, all those national celebrations and so on. So, on the other hand even though nobody has been paying much attention to Calypso music and everyone has basically gone Soca in the Caribbean, I always thought that this music was not only timeless, but actually there was something in the music that I always thought would be appealing to a wider audience, outside of the carnival season. We've always thought out of the box. We never go like 'oh everybody's doing Soca, let's do Soca, oh everybody's listening to this on the radio, let's do this'. I've always found a way how to come up with something unexpected, and I think this is the case. Nobody thought that a 76-year-old artist like Calypso Rose who many might have thought of her as being retired, could come out with a record that has gone gold in France. She has sold out shows just last week in Paris she sold out a very respectable venue and there was a line of people outside angry because they couldn't get a ticket."
Jules Vasquez, 7News
"This is the first gold record out of Trinidad, are you saying that Calypso Rose is a greater international success than all those Trinidad Soca artists?"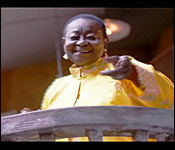 Ivan Duran, Producer – "Far From Home"
"Yes, I think that without doubt Calypso Rose has accomplished more in Europe than any other artists from her native country has ever had. She's the first artist to go gold in a European country, in France to be specific. This year she has been perhaps the biggest music story out of the region."
Jules Vasquez, 7News
"This album was released in Belize on Monday. Why should Belizeans embrace it?"
Ivan Duran, Producer – "Far From Home"
"I think Belizeans will really love this album. First of all, it's a fantastic Christmas gift. I've been playing this record like in several parties and people really have fun with it, it's an album that you can listen form start to finish and really enjoy it. I mean everybody loves Rose in Belize, she loves Belize like it's her second home and she always says it. So even though this is not a local release, I think there's a lot of Belize in this record. Not only the artist, but also where it was made, the musicians that took part, in the recording and the fact that Stonetree is a Belizean label and we are really excited to share this album with the Belizean fans. The version that we are releasing in Belize is actually a very special edition, which is the only cd in the market right now that has several bonus tracks including a collaboration with Machel Montano. There's also a remix by Jillionnaire from Major Lazer and these tracks are not available on the European version of the disc."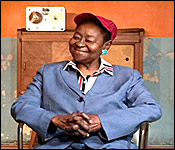 "Far From Home" was certified Gold in France in August and expected to reach Platinum status by the end of this month. Platinum means one million copies sold; gold means five hundred thousand. A Belizean concert for Rose is in the works. In the meantime, you can the album is now available at Brodies, The Image Factory, Teddy's Music, Venus Photos and Records and other gift shops.
The album is not yet available in the US.
Source: 7NewsBelize.com