Introduction
Tucked away on the northeastern coast of Central America is the stunning country of Belize. More than 700,000 tourists visit this country every year to enjoy the terrific weather, natural beauty, and the people's way of life. However, some of these tourists are looking for the perfect gambling holiday.
Although Belize can't be compared with the likes of Las Vegas as regards the abundance of casinos, it's still an attractive gambling destination. In fact, you will find casino venues in almost every town and city across Belize. Here are the top three casinos you can check out.
1. Tropicana Casino
If you love playing casino games online, check out platincasino.co.uk. However, for the perfect land-based casino experience, you'd want to visit Tropicana Casino. The casino is located at Newtown Barracks Road in Belize City, an address that is home to many restaurants and nightclubs.
The goal of Tropicana Casino is to be the leading gambling, hospitality, and entertainment powerhouse in Belize. When you visit the casino, you will have the chance to sample classic table games such as roulette, poker, and blackjack. In addition, you will also find a dozen or so slot machines.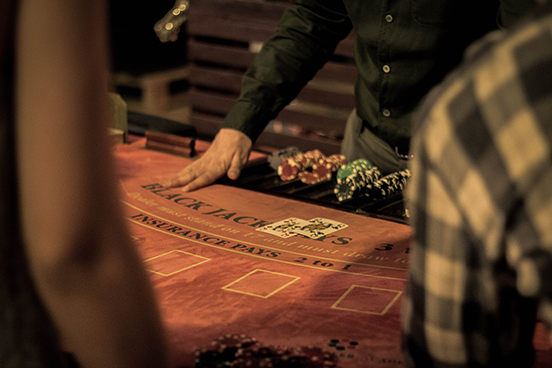 2. Las Vegas Hotel & Casino
Just as the name suggests, this casino offers a real Vegas experience. The building combines a 59-room hotel with the convenience of a casino and an outdoor pool. As if that's not enough, you will enjoy free parking, free Wi-Fi, as well as access to a fitness center.
The casino section offers a wide variety of games. There are about 500 state-of-art slot machines and more than 20 table games. The table games include Blackjack, Roulette, Baccarat, Bingo, and Poker. The casino's slot machines offer one of the most generous payouts in Central America.
3. Ramada Belize City Princess Hotel
Located in the center of Belize City, this establishment features a casino, a marina, and two outdoor pools. As a visitor, you will enjoy free self-parking, continental breakfast in the restaurants, and free Wi-Fi services. In addition, there is also a fitness center and a nightclub.
The casino offers several table games including Blackjack, American Roulette, and Caribbean Stud Poker. You will also get an opportunity to choose among 300 slot machines. What's more, the casino recently introduced a Texas Hold-em Poker Tournament for lovers of this exciting table game.
Conclusion
Although online gambling is the in-thing nowadays, gambling at a land-based casino still offers an unforgettable experience. If you have been thinking of a gambling holiday, then Belize should be your next destination. Though it has limited facilities, it can offer a welcome recess from a lot of sea and sand or from the secluded cruise-ship casinos.
The aforementioned casino venues will meet all your gambling needs if you visit Belize. Other popular establishments with casinos include Captain Morgan's Retreat, Coco Beach Resort, and Black Orchid Resort. However, even as you gamble and enjoy yourself, make sure you do it safely and responsibly.