For an unforgettable je ne sais quoi charm, head over to breathtaking Belize. Few places in the world can rival its natural beauty. From stunning, unspoiled shorelines to verdant rainforests and picturesque beaches, Belize is one of the best-kept secrets of Central America- however, not for long.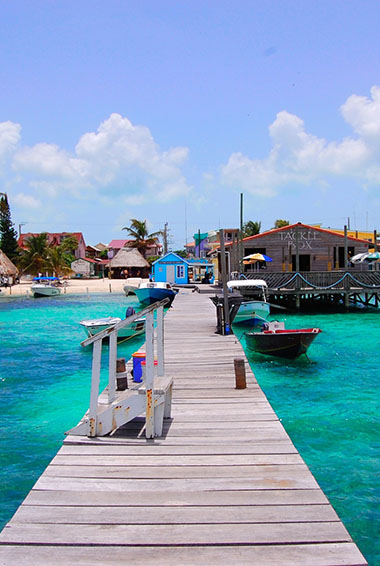 Nestled between the Caribbean Sea and the Central American jungles, Belize is a feast for the eyes. The pea-sized country is a cocktail of rich culture and must-see attractions. Its sheer tropical beauty, crystal-clear waters, dramatic mountains, and panoramic views earn it a spot in every traveler's bucket list.
But what sets Belize on the radar of every travel junkie is its majestic barrier reef, which is the second-longest in the world toppled by Australia. Belize is home to a vibrant expansive coastline (386 km) with over 200 pristine islands tucked in by sparkling turquoise sea waters teeming with an abundance of fish species, sponges and corals. The waters of Belize are an unmistakable attraction for fishermen, snorkelers and divers across the world.
Ready to pack your bags off the Caribbean? You'll need a few smart tips to make your visit worthwhile and who better to guide you than our team of travel connoisseurs.
Know thy language:
Strange as it may sound, English is the official language in Belize, considering it's a former British colony. Most people would imagine otherwise considering its siblings are Mexico and Guatemala. A majority of Belizeans English as their second language with Belizean Creole (Kriol) and Spanish being most prevalent. So not to worry. You can still converse with the locals even if you're a foreigner with the best Spanish English dictionary.
Your choice of Tour group is a deal-breaker:
Belize has tons of tour groups with varied vacation packages to suit everyone. From Belize tours to the luxurious Happy Go Lucky Tours for private marine charters, you get to indulge in a ton of heart-pumping activities depending on your budget.
From zip-lining to snorkeling with sea turtles, cave tubing, and exploring the alluring Maya ruins, Belize brims with majestic landscapes at every turn.
Before settling for a tour group and shelling out your money, even if all options offer similar packages, a little bit of research won't hurt. Check out TripAdvisor and speak to other travelers and locals to make the best choice. Trust me, the staff, boats and overall experience varies greatly.
Decide how to move around in Belize:
Typical forms of transportation in Belize include taxis, buses, car rentals, water taxis, shuttles, local flights, and private transfers. Also, a popular choice is vacation packages or booking tours by shuttle services provided by specific hotels.
The country has at least 10 car rental agencies that are easily accessible. Car rentals are a comfortable way to get around but they don't come cheap. Taxi cabs are the most common and affordable way to tour around the city.
Taking a bus is the ideal solution for budget-minded travelers who also want to experience the rich culture. Water taxis are quite inexpensive and convenient when touring attractions such as Ambergris Caye and St. George's Caye
Schedule your visit:
Belize is unlike any other tropical destination with countless outdoor activities for everyone, from adventure junkies to day-trippers. Summer bunnies will love this dreamy tropical beauty. To make the most of your trip, head over during the peak season between the end of November to mid-April. Not to worry, it never gets crowded. The temperatures average 27 degrees Celsius with clear blue skies.
Between the end of April and May, it gets quite hot with temperatures averaging 31 degrees Celsius and the humidity intensifies. Spend your days soaking in the alluring beaches sipping chilled Mojitos.
The low season hits from September all through October. It's also the rainy season, and most business premises are shut down during this period.
However, there isn't a specific "best time" to tour Belize. Scuba divers prefer the summer months as the waters are much calmer but if you want to swim with whale sharks, March to June is the best time to travel.
Establish a vacation budget:
Are you a low budget, mid-range, or luxury vacationer? Keep in mind, a trip to Belize is quite expensive though travelers say it's worth every dollar. It is possible to go on vacation in Belize on a shoestring budget.
With backpacking, you can spend up to $25 for accommodation in inland and island hostels. A meal will cost you $6 in a decent hotel, and as for drinks, rum is way cheaper than beer coming to a dollar short at $1.50.
With proper planning, you can scout the country's gorgeous attractions and innocent charm on a budget.
If you're traveling on a mid-range budget, you'll spend around $150 for accommodation in a private room coupled with meals and a variety of exciting activities like kayaking. For the luxury traveler who doesn't mind splurging to get the best treatment the country can offer, with $350, you'll be lounging in one of the top Belize hotels or a swanky resort with fancy dining, premium service and exotic activities like private charters.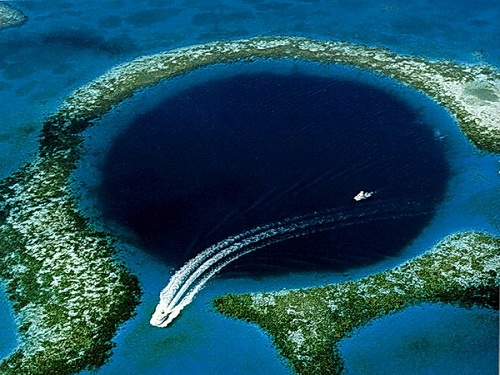 What to do in Belize:
Touted as a top honeymoon destination, Belize is an alluring country with a ton of stunning attractions worth exploring. This idyllic Caribbean paradise boasts of undisputed charm and opulence. A trip to Belize is incomplete without visiting these eye-popping gems:
The grand dame of Belize and with good reason- the iconic Blue Hole is a sight to behold. This exotic monument over 400 ft. deep into the blue ocean is a bit of heaven on earth. And even though it's partly covered by natural debris and silt, the depth paints a startling azure that's painstakingly grandiose when viewed from above.
The walls of the blue hole are dotted with ancient stalagmites and stalactites with reef sharks and hammerheads diving into the depths of the ocean. Divine!
La Isla Bonita, also known as Ambergris Caye, is the ultimate getaway destination. You'll be hypnotized by its beauty from the majestic waves to alluring waters of the Caribbean Sea.
Spend your days kayaking the lagoon, snorkeling the reef, or windsurfing the straits. Pamper and relax at the spa or take a ride along the beach. Enjoy the sunsets and nightlife in San Pedro savoring Belize's most delectable dishes.
Tour the green iguana conservation project:
Perched on the lush Macal valley grounds hosting the San Ignacio Resort Hotel, the green iguana conservation is an intelligent program that focuses on the collection of iguana eggs, which are reared as reptiles.
Once past the vulnerable age, the iguanas are set free into the wild. A guided visit to the conservation project will give you numerous opportunities to handle the stunning iguanas and learn about their life cycle and habits.
Bottom line:
If you're itching for a captivating Caribbean allure, Belize is the spice of the Caribbean. The tropical beauty is drop-dead gorgeous, and the ultimate escape from your everyday life. 2020 is all about adventure and nothing screams pure bliss than a visit to alluring Belize.