Blu Zen is located on the north of Caye Caulker between glistening turquoise waters and a private sandy beach that hugs the pristine coastline of the island. They are the newest addition to Caye Caulker's dream destinations. Blu Zen is a 25-unit boutique resort with breathtaking views of the World's Second largest Barrier Reef and refreshing tropical breezes. The well-appointed condos offer quality and high end 2 bedrooms, 2 bathrooms, kitchen, living and dining condos with a spacious private floor and panoramic views.
There are 6 expansive condo options to choose from, each offering ample space in peace and serenity on the Caribbean. The sea view condos offer the ultimate indulgence with unsurpassed views of the Caribbean Sea while our seafront condos offer luxury island living, each boasting breath-taking sea views, and unobstructed beach access.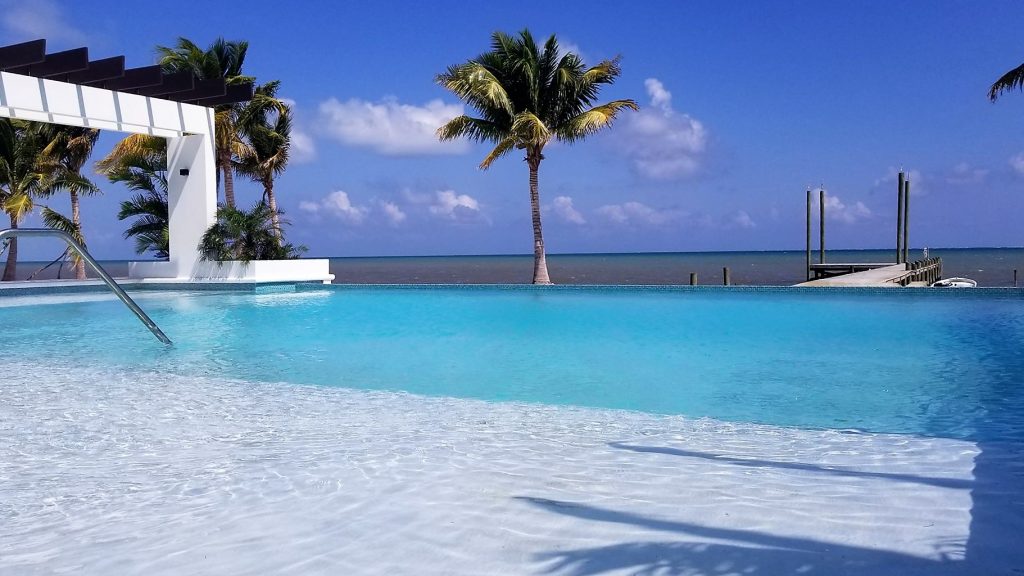 Blu Zen creates instant immersion for guests into island life allowing them to sit back as the day unfolds under the vast blue skies. Island activities will invigorate every sense with the endless possibilities of exciting reef water activities and beautiful scenery to feast the eyes and satisfy that sense of adventure that fills your soul.
For the hopeless romantic looking for a stress-free wedding day, we specialize in romance! You deserve a magical wedding day with all the pomp and circumstance. We will arrange the perfect setting and backdrop for your ceremony ensuring that every detail is as you envisioned. Choose from fully customizable packages that include everything from professional wedding planners, wedding/rehearsal coordination, officiant arrangements, Caribbean inspired decor, custom wedding cake, professional photography, professional DJ, custom catering, set-up and clean-up, wedding night accommodations, group room rates, and much more!
For all these reasons, it's easy to see why Blu Zen is quickly becoming one of the most desired luxury resorts in Belize. Book your stay today!