Today marks the official end of the 2021 hurricane season. The season runs from June 1st through to November 30th each year.
This year, the season produced twenty-one (21) named storms having winds of 39 mph or greater including seven (7) hurricanes with winds of 74 mph or greater. Four (4) of these named storms grew into major hurricanes with winds of 111 mph or greater. This year was the third most active year on record in terms of named storms, it marks the sixth consecutive above-normal Atlantic hurricane season, and this was the first time on record that two consecutive hurricane seasons exhausted the list of 21 storm names.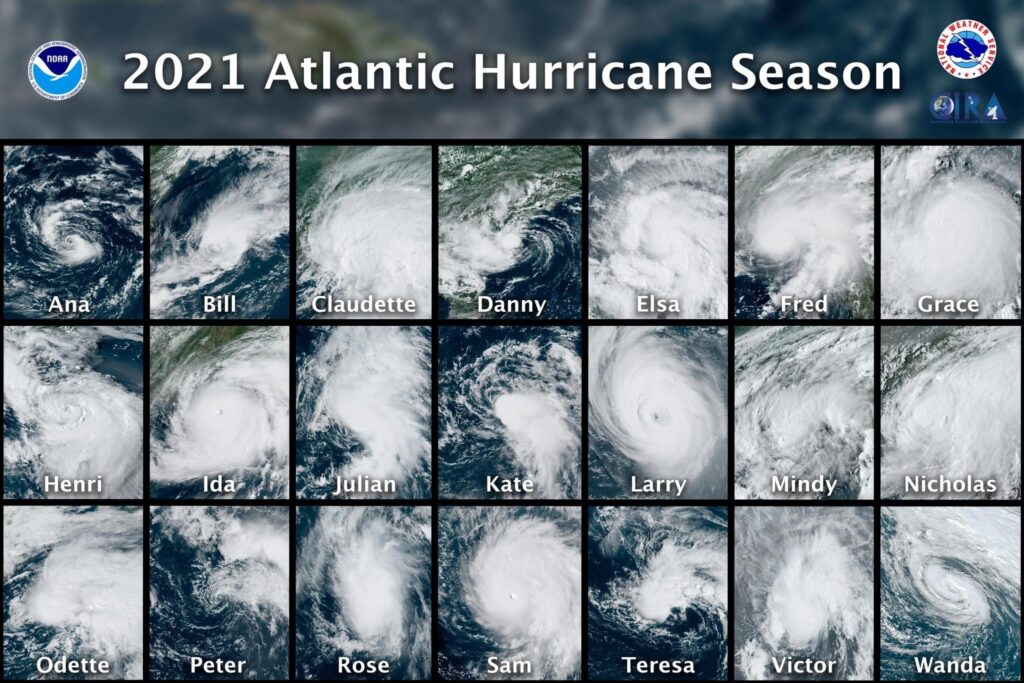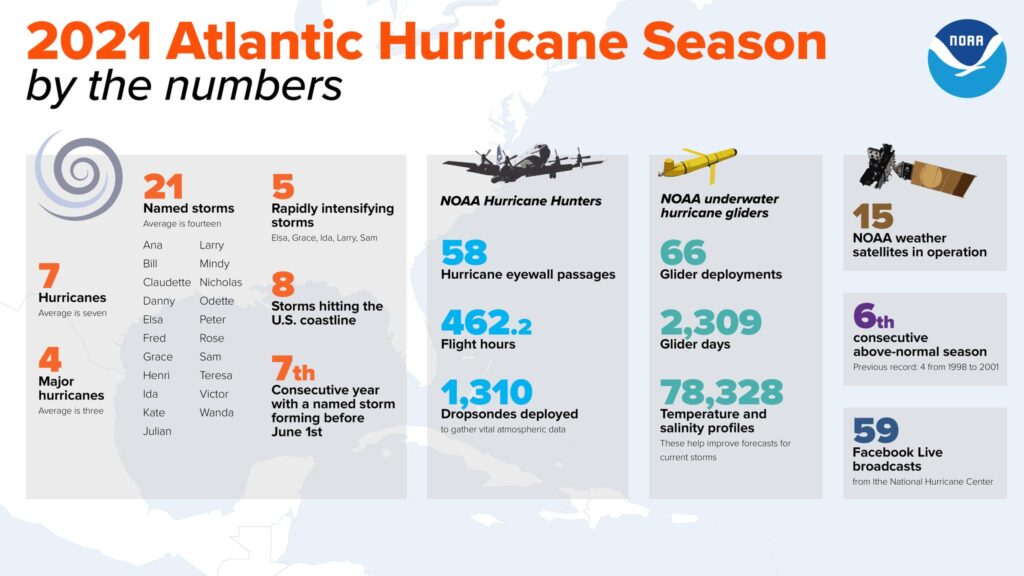 This above-average hurricane season was accurately predicted by NOAA's Climate Prediction Center, a division of the National Weather Service, in their May and August outlooks.