Belize joined the Ten Island Challenge which is a joint venture by the Carbon War Room and Rocky Mountain Institute to get commitment statements from Caribbean islands to work with the two groups to set ambitious renewable goals, develop plans to achieve those goals and build the infrastructure and resource capacity to execute the development plans. The challenge is set to reduce the amount of fossil fuel needed to produce energy by using renewable sources already available which will lower electricity rates and improve the economy.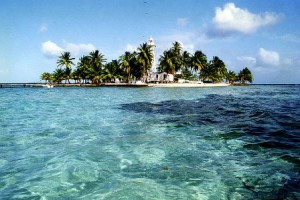 Aruba joined the challenge first and has committed to transitioning from fossil fuels by 2020. Also in the challenge are St. Lucia, Grenada, the British Virgin Islands, the Bahamas, Turks and Caicos, and San Andreas and Providencia.
Presently, about 60% of Belize's electricity is generated through hydro or biomass. That percentage is a big improvement from Belize's fossil fuel consumption in 2009 which was at 66%.
Being that Belize's entire eastern coastline is bordered the Caribbean Sea, it can develop the potential of using wind energy. Other projects in Belize's initiative include improving the energy efficiency in hospitals.
Senator Joy Grant of the Ministry of Energy, Science and Technology and Public Utilities said in a statement, "achieving this milestone will also allow Belize to enhance its energy security and build its energy resiliency, while ensuring that it buffers its economy from the oil-price shocks that have debilitating impacts on small open economies like Belize."