Karym Coleman and Bryton Codd have just wrapped up their second season for the Briercrest Clippers in the tough Alberta Colleges Athletic Conference, leading their Clippers to a 14-10 record. This has them sitting in 4th place going into the playoffs where they will face the number 1 seed from the North Division, the NAIT Ooks. Although they would certainly loved to have finished with a better record (major team turnover from last season), the boys put on a show all year in route to some eye popping earned All-ACAC and even CCAA recognition!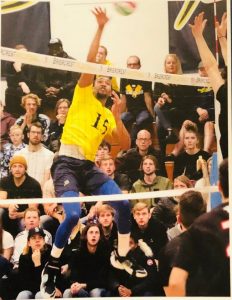 Bryton shared these words with us on receiving the awards:
"I firstly give God thanks for his continuous guidance, blessings, and protection. Huge Congratulations to our Team for firstly making it to playoffs. Our success is dependent on our entire Teams Performance. Karym and I were recognized as ACAC All Conference Players and we go into playoffs tomorrow with the urgency and intentions to reach Nationals! Karym was also awarded as PLAYER OF THE YEAR; and he was nominated for the CCAA PLAYER OF THE YEAR! We extend our great appreciation to God, Our Family, Our Hardworking Team, Our Amazing Coaches, and all those who support us! The hard work continues. To all our family back home…we truly appreciate the unconditional support; it keeps us grounded!" – Bryton Codd…
Karym, who got off to a late start last season, came out swinging from the jump. He quickly established himself as the best finisher in the ACAC by hammering kills with unbelievable power and speed. He finished as the league leader in points (456), points per set (5.0), kills (397), kills per set (4.36) and 6th in service aces (36).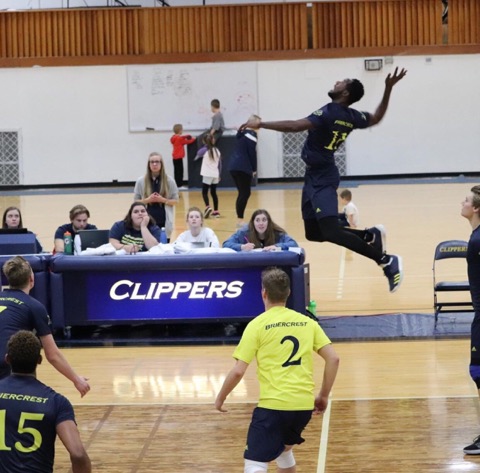 Bryton, last season's ACAC South Rookie of the Year, shook off a slow start to pull together another season that will be sure to have him in the eyes of scouts when he's ready to make the next step. He finished first overall in service aces (60), second in kills (371), points (412) and points per set (4.6).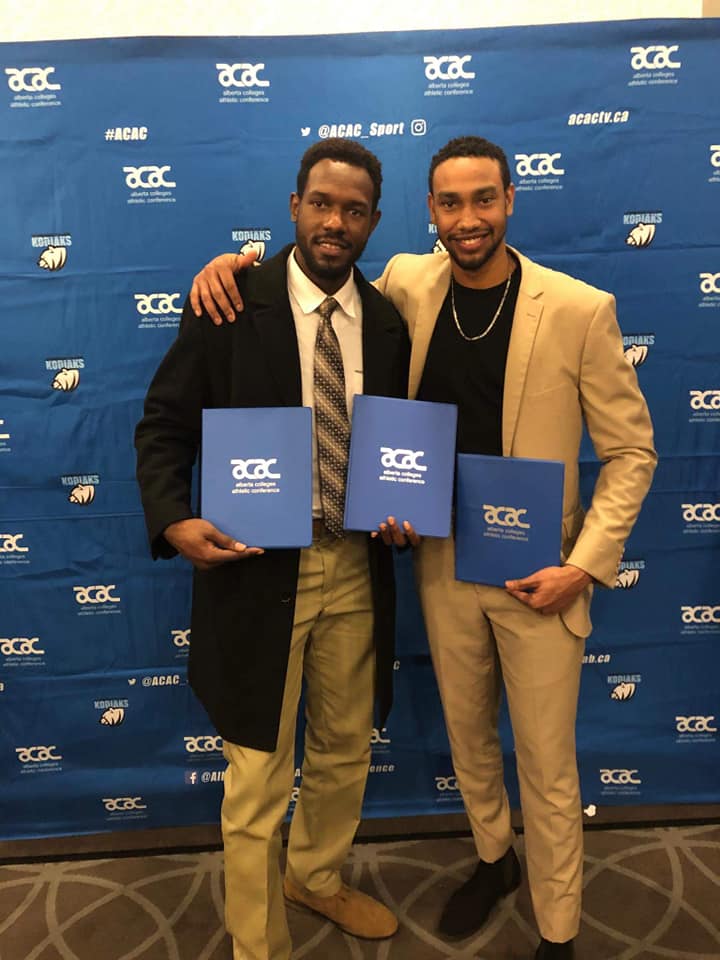 With the twin towers locked and loaded headed into the playoffs, they will be looking to go on a Cinderella run against some of Canada's best. It won't be easy but we know for sure our boys will represent!