On March 22, 2020, Belize registered its first official case of the Coronavirus, also known as COVID-19. Since then, the country has performed 390 screening tests of which 381 were negative, 9 persons registered as positive with none fully recovered, and 1 deceased. Though the number may seem minuscule in comparison to other larger countries who have thousands of cases, Belize has taken a proactive approach in trying to keep the virus under control among its population of merely 374,000+ persons.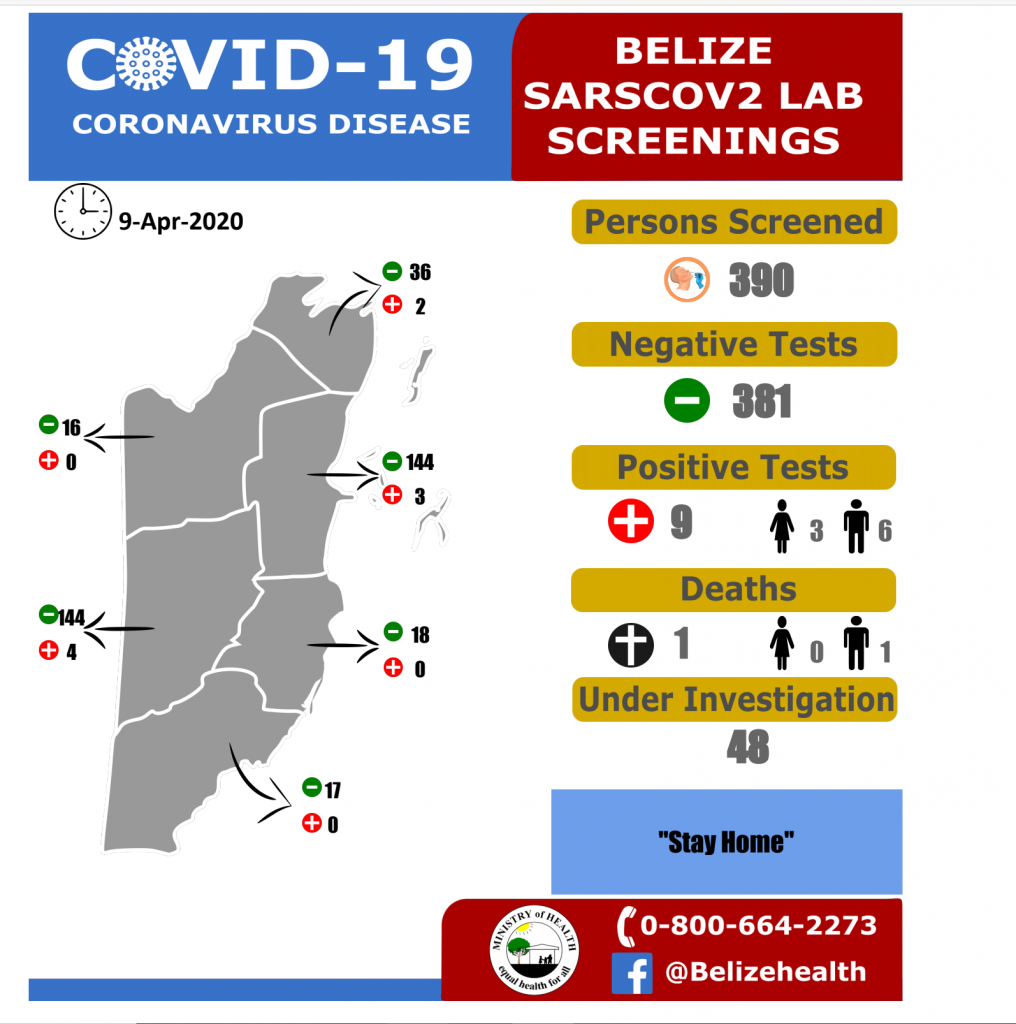 Although it may seem that these heightened measures may be a little too much too soon, these heightened proactive measures may very well be what's keeping this little nation's numbers so low. Since the announcement of the first confirmed case on March 22nd, Belize has implemented many changes ranging from declaring an initial state of emergency for San Pedro, Ambergris Caye to border closures to travelers. With the confirmation of subsequent cases came more stringent measures including a nationwide state of emergency which came into effect on April 1, 2020. This nationwide state of emergency came with its own set of regulations issued by the Quarantine Authority of Belize in accordance with Section 6 of the Quarantine Act, Chapter 41 of the Substantive Laws of Belize, Revised Edition 2011 as enacted by Statutory Instrument number 38 of 2020. Some of the main actions enacted under the regulations are as follows:
Countrywide state of emergency declared until April 30, 2020.
All borders are closed to incoming and outgoing travelers (including Belizeans) until the state of emergency has been lifted.
Social gatherings limited to no more than 10 persons.
Any person entering Belize from any border point will be placed in mandatory quarantine at their own expense, up to BZ $110.00 per day for accommodation and meals.
Effective March 13, 2020 all cruise ship calls to Belize have been suspended.
Social distancing must be practiced during the quarantine period.
Although local transport buses may continue to operate, bus owners must keep to the seating capacity of the bus. Once a bus arrives at a terminal all passengers must disembark, and full sanitation of the bus must be done. Before any passenger can board the bus, each passenger must wash and sanitize their hands at the conveniences provided at the terminals.
Any business that has not been designated an essential service remains closed until further notice.
Essential businesses can only operate between the hours of 5:00 a.m. and 8:00 p.m.
The Cayo District is on a 14-day lock-down effective 8:00 p.m. on Tuesday, April 7, 2020.
The Government of Belize has also implemented a COVID-19 Unemployment Relief Program in response to the economic effect of COVID-19 under which qualified persons can seek supplemental compensation at a rate of BZ $150.00 every 2 weeks over a 12-week period or BZ $100.00 every 2 weeks over a 12-week period, depending on the category under which a person qualifies. Get more info, access the application or see if you qualify at https://portal.covid19.bz/individual/index.php or read more about the program in the following press release:
Belizeans are encouraged to continue to practice social distancing, cover your coughs and sneezes, stay home unless absolutely necessary, and wash your hands properly!