If you're older than 30, like me, you probably have fond memories of a day at the "Animal Park" with your entire family. What beautiful days those were…
Well, Creme De La Creme is bringing back good, clean family-friendly days at the reinvented park by the lighthouse! They adopted what was previously known as the "San Cas Park" and, with sponsorship from the Belize City Council and awesome businesses like SMART, they've installed male and female bathrooms, a new play set, cleaned, painted, landscaped, and even replaced lighting.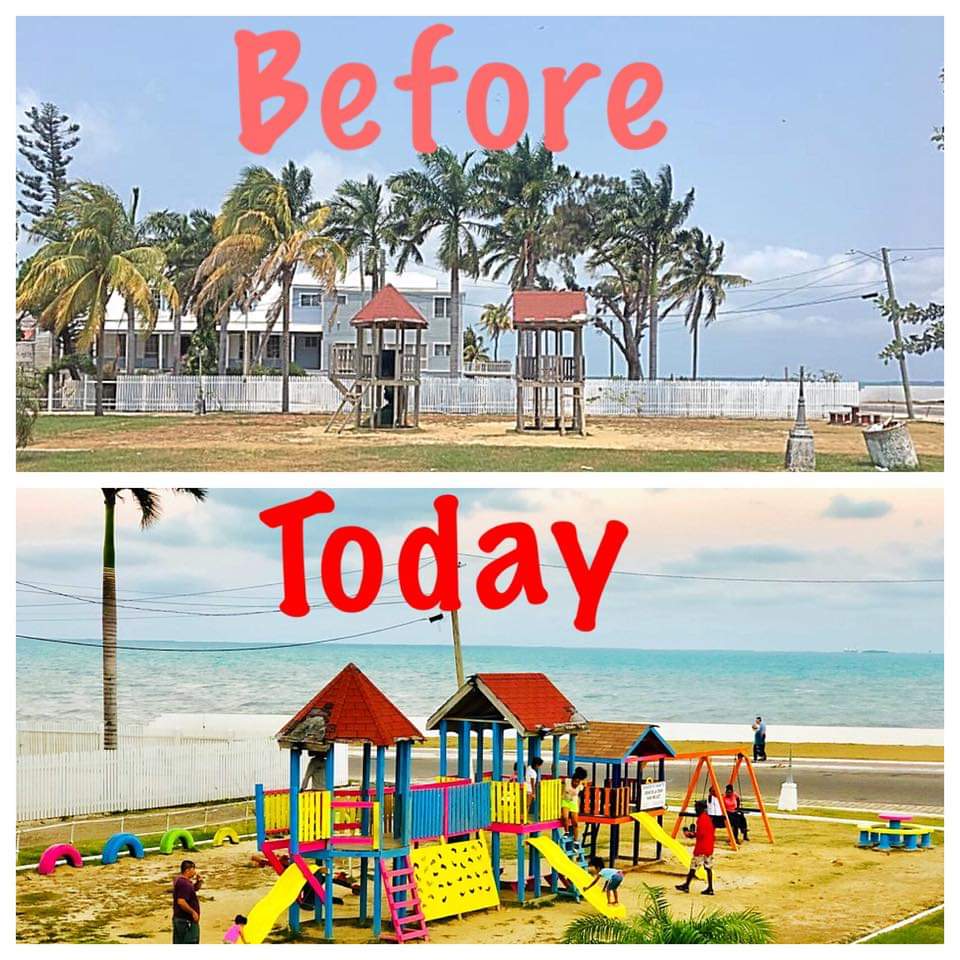 The new ice cream smoothie shack (their frozen drinks are a-ma-zing! Not to mention their famous paletas varieties!) and snack shop (with their loaded burgers) are welcome additions to give the entire family a relaxed and satisfying evening at the park. A portion of the revenues from the ice cream shack and snack shop go directly into the upkeep of the park and restrooms.
To add to the enjoyment of the kiddos, they've even added a trampoline and bouncy house which costs a mere $3 per 15 minute stint and can be paid for at the ice cream shop. Businesses like these deserve to be supported and encouraged, as it takes an entire community to keep these efforts alive. Visit Creme De La Creme by the Lighthouse Park and support a worthy and invaluable cause.
Creme De La Creme – Making a Difference one bite at a time!
---