A new statutory instrument is now in effect which extends the curfew hours for Thursday to midnight. According to the S.I., the new curfew hours are twelve midnight to five in the morning, from Thursday to Saturday. The curfew hours for Sunday to Wednesday remains at ten in the night to five in the morning. 
The S.I. also states that persons are no longer required to wear a face mask or face covering when moving on a motorcycle, golf cart, or any other similar motor vehicle.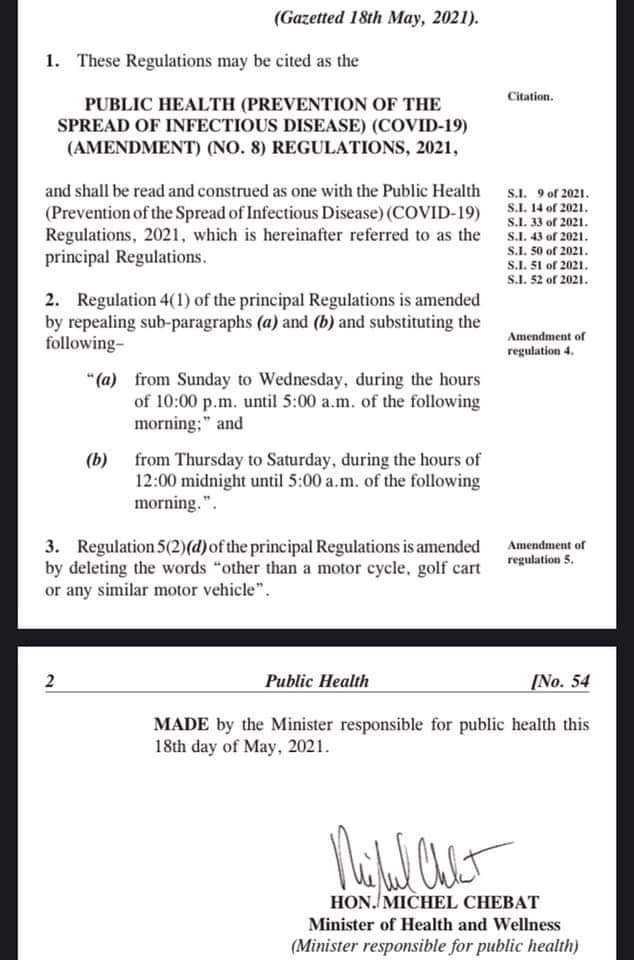 The general public is urged to continue practicing social distancing measures and be cognizant of wearing a proper face mask/face covering when in public areas. Face masks are meant to cover the nose and mouth and MUST be worn at all times while out in public spaces.