Active surveillance continues by the Ministry of Health and today, the Director of Health Services announced that they have identified 4 new cases of COVID-19 as a result of repatriation.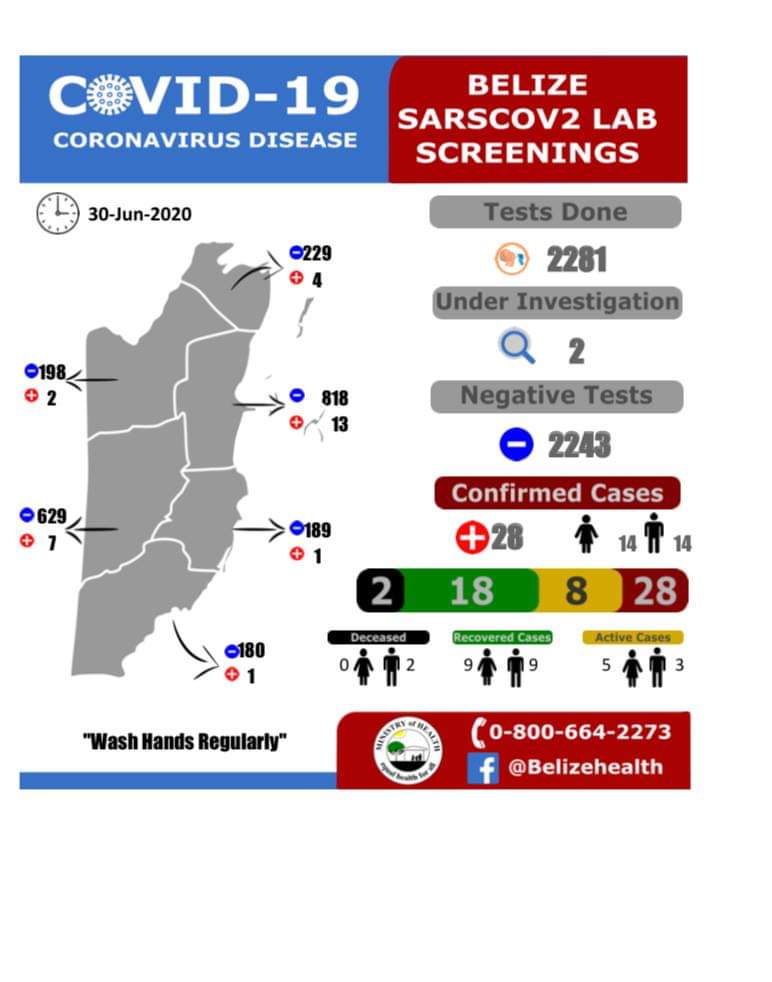 Today, 95 samples were processed which identified four persons who arrived in-country last week, two through the Northern Border entry point and two on the repatriation flight this past Friday.
All four persons are asymptomatic and immediately entered mandatory quarantine upon arrival.
Surveillance efforts continue through the Ministry of Health.