The Prime Minister of Belize has announced that the Belize International Airport will reopen to international traffic on August 15, 2020. While exact protocols are still being finalized, an outline of the arrival process has been released by the Government. We are sharing it below.
We encourage everyone to follow the Belize Tourism Board's website, a few days before departing for Belize, for any updates. We also strongly encourage everyone to contact their hotels/resorts prior to travelling to ensure there are no additional location specific requirements or protocols.
The arrival protocol is:
All travelers shall download the "Belize Health App" and fill out a form on it prior to traveling. As soon as the link to the app is released, we will post here.
All arriving passengers will have to adhere to current safety and health protocols. This will include screening, wearing of masks and social distancing.
All arriving passengers must either be in possession of a Covid-19 PCR test (with a negative result), taken no more than 72 hours prior to departure for Belize, or shall be subject to a Covid-19 rapid test upon arrival. If the test is taken upon arrival, this will be done at the passengers own expense. A negative result will allow the passenger to be cleared, but they may be subject to additional screenings by local health officials. Any positive test results will necessitate the passenger being placed in mandatory quarantine.
All baggage will be sanitized and scanned upon arrival.
Belize International Airport will be implementing enhanced protocols. This will include floor spacing markers, thorough and frequent sanitization of passenger areas, and mandatory wearing of masks of all employees and workers.
A safe corridor methodology will be used at the arrivals area of the airport. This will make any needed tracing and mapping exercises easier.
Only ticketed passengers will be allowed in the check-in areas of the Belize International Airport. We strongly encourage you to book your connecting flights prior to your arrival to ensure a smooth transfer.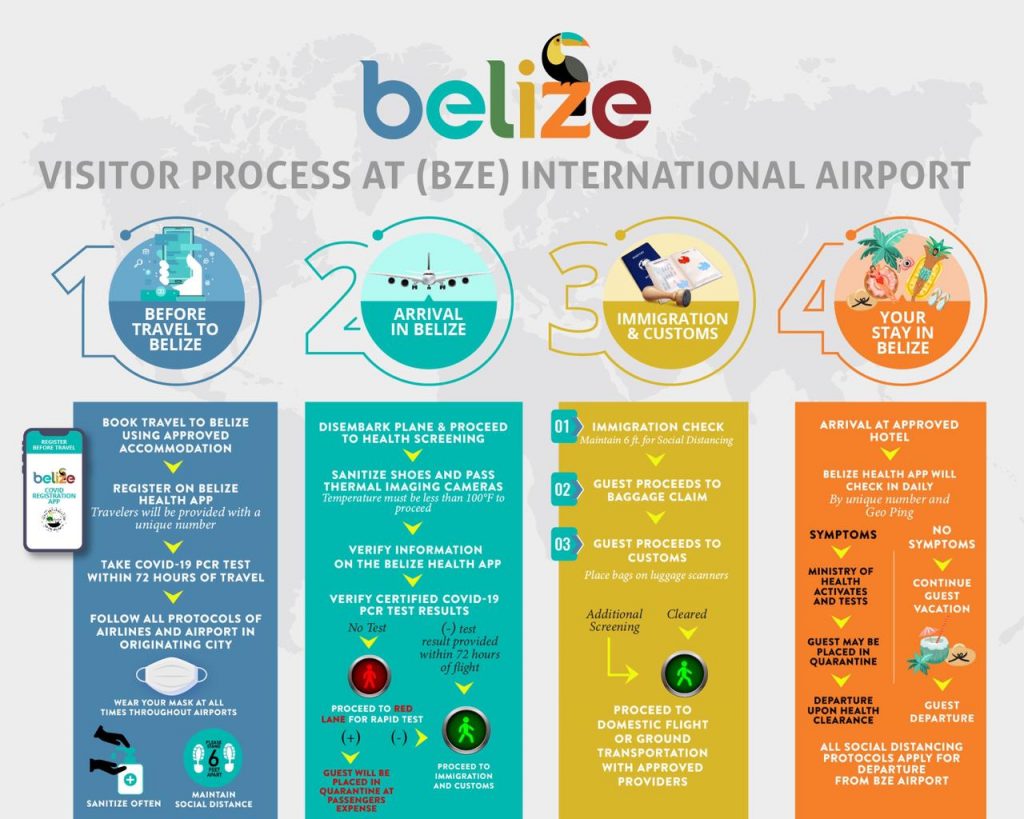 The above is Phase 3 of a larger reopening process outlined in the chart below.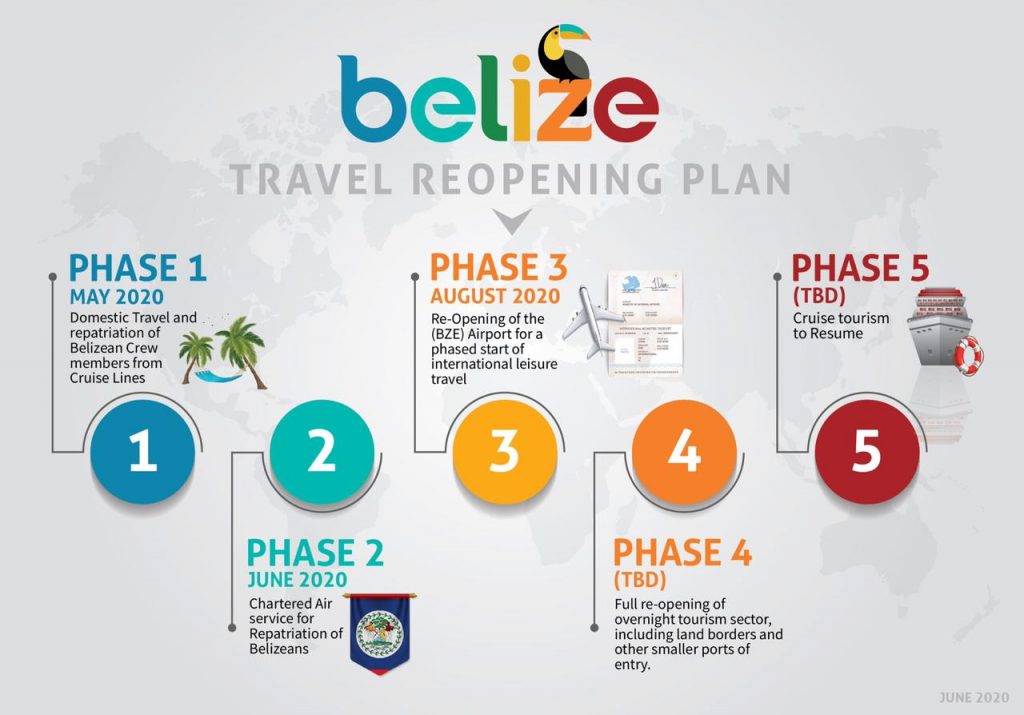 In addition, Belize has adopted The Gold Standard Certificate of Recognition– meaning that hotels/resorts/restaurants/tour operations must develop and maintain sanitization and cleanliness standards.
Hotels are being also being reopened by phase. The first ones being allowed to open are the ones that have received the Gold Standard Certification. They will also include the ones who can provide full services and amenities for guests including pickup and drop off to airport, provision of isolated tours, and in-house restaurants/entertainment.
Additional information can be found on the FAQ page of the Belize Tourism Board's website.
For the best in local air travel visit Tropic Air.
Source: Tropic Air