The Belize Tourism Board (BTB) issued a release stating that the Government of Belize has made the decision that persons entering Belize are NO LONGER REQUIRED to download and complete the Belize Travel Health App prior to their arrival in Belize. This recent adjustment to Belize's COVID-19 Prevention Regulations is outlined in Statutory Instrument No.51 of 2021.
Travelers are still required to complete the Customs and Immigration form that is provided on their flight to Belize. Tourists must book their stay at a Gold Standard certified hotel and must present confirmation of the same upon arrival at Immigration.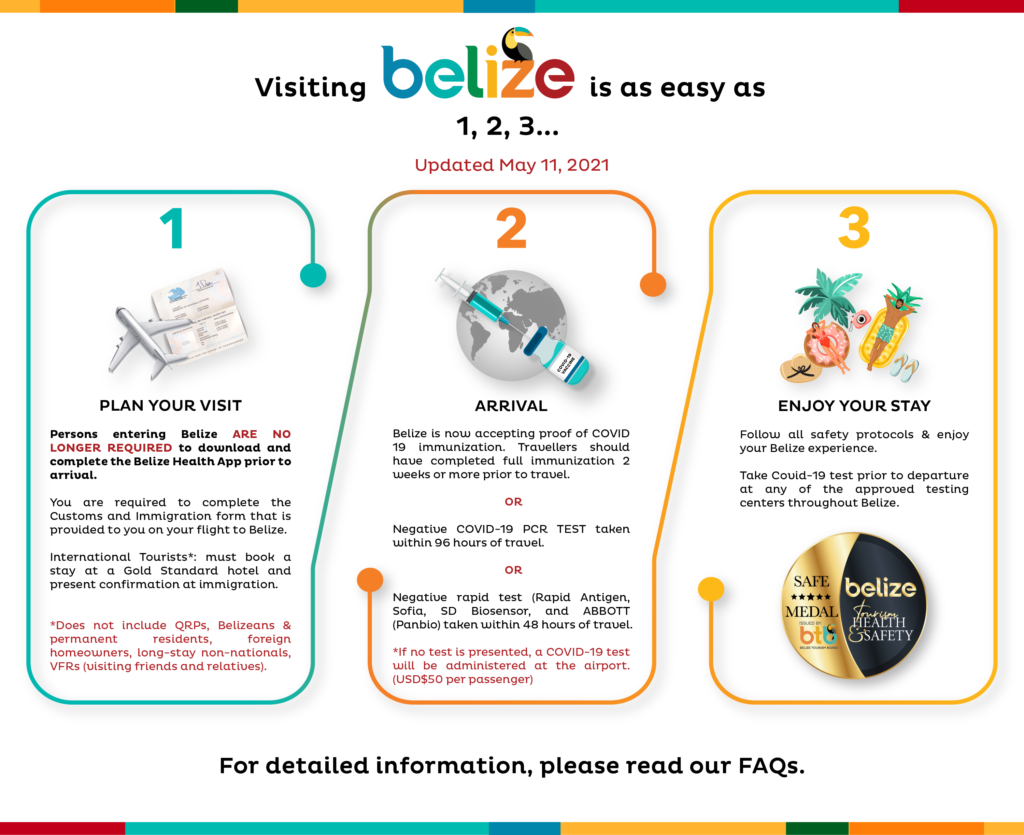 Testing & Immunization
As Belize now accepts proof of COVID-19 immunization, travelers who have completed full immunization at least 2 weeks or more prior to travel no longer need to present a COVID-19 PCR test result upon arrival. Travelers who have not received full vaccination MUST present a negative COVID-19 PCR test taken within 96 hours of travel.
Negative rapid tests will also be accepted once taken within 48 hours of travel. If no proof of testing or full vaccination is presented upon arrival, a COVID-19 test will be administered at the airport at a cost of USD $50 per passenger.
COVID Tests to Depart Belize
Persons wishing to take a COVID-19 test prior to their departure from Belize can take their COVID-19 test at any of the approved testing centers throughout Belize.