Attorney Estevan Perrera has been appointed as the Chairman for the Elections and Boundaries Commission. The appointment was tabled before the Senate yesterday, July 15, 2020.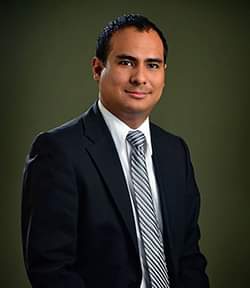 Mr. Perrera takes over the reigns from Doug Singh who had served as the Chairman for five years prior to his resignation. During the Senate sitting, Union Senator, Elena Smith, rose and spoke on Mr. Perrera's appointment stating that with an election taking place soon, it is crucial to have the Chairman be independent of any political party. Opposition Senator, Dr. Louis Zabaneh also focused on the political independence of the Chairman of the Elections and Boundaries Commission. According to Dr. Zabaneh, recent weeks have seen some "hanky panky" at the election offices when it comes to voter transfers. 
Mr. Estevan Perera is a 38-year-old attorney who has previously held posts on the Belize Social Security Board of Directors and the Board of Directors for the Belize Water Services Limited. He currently holds a seat in the diplomatic corps as the Honorary Consul of the Republic of Estonia.