Belize is on track to reopen its International Airport on October 1, 2020. The initial reopening which was scheduled for August 15, 2020 had to be postponed due to the increasing numbers of COVID-19 cases in the country and to give the Government time to get a better handle in preparation for the reopening.
Well new and return visitors can begin making official plans to visit the tiny tropical getaway as Belize has announced that it's officially reopening the Philip Goldson International Airport on October 1, 2020. It is expected that regular American Airline flights will resume along with United Airline both offering daily flights in and out of the country. A third airline, Delta, has indicated that they will be returning to Belize on November 22, 2020.
With the reopening of the airport comes new protocols and entry requirements stemming from the threats posed by COVID-19.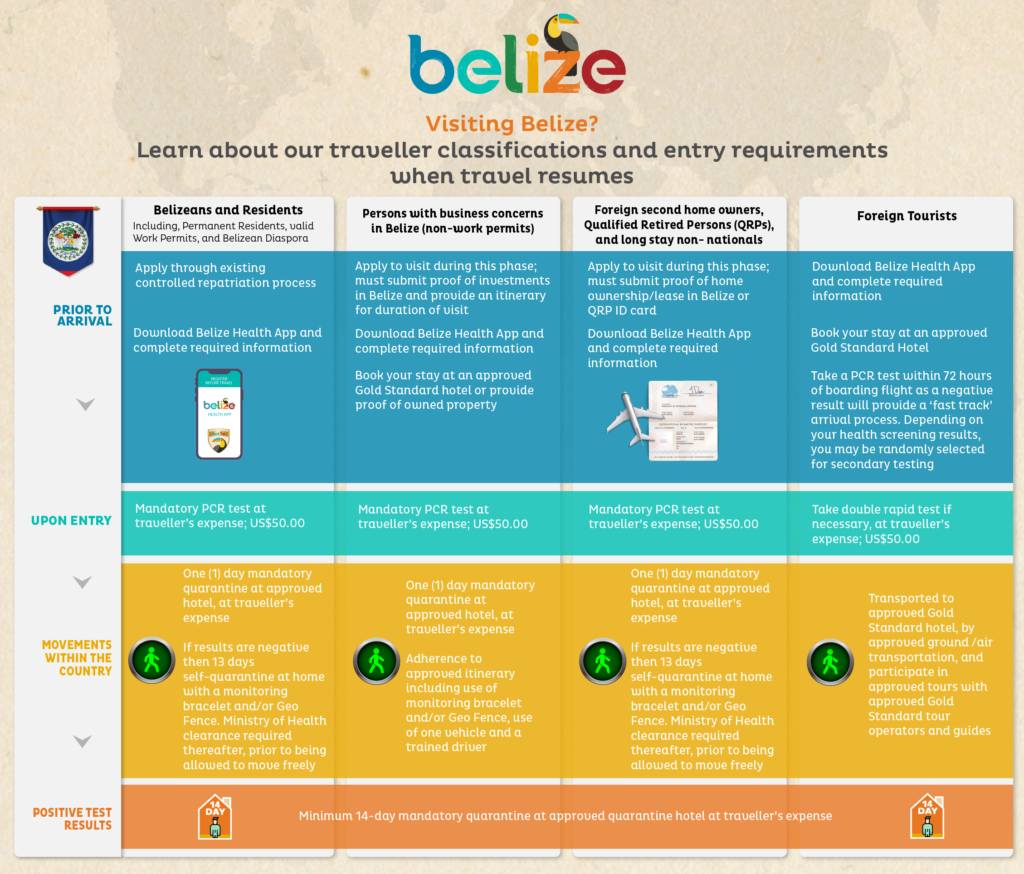 There's an easy 4-step system created to ease your travel anxiety when planning your next trip to Belize.
Travelers are advised to visit: https://www.travelbelize.org/health-safety or https://www.belizetourismboard.org/news-and-gallery/belize-covid-19-update/ to access current destination information before booking their trip to Belize. For questions or concerns, contact the Belize Tourism Board at [email protected].
Belize looks forward to hosting you during your next visit. Although there may be some changes in the usual protocols, there's still so much to do and experience during your Belize escape.