Hurricane Hattie struck Belize on October 31, 1961, killing more than 400 people and leaving thousands homeless. Almost half of Belize City was demolished by the storm.
The storm that would become Hattie had formed two weeks earlier in the Atlantic Ocean and then moved slowly west toward Central America. When it reached the coast of Belize, known at the time as British Honduras, it was a Category 4 hurricane with sustained winds of 140 miles per hour and gusts reaching 180 mph. It was the strongest storm to hit Belize to date. With accurate weather predictions still in their infancy, an attempted evacuation was only partially successful.
The barrier islands of Turneffe and Caye Caulker were totally submerged by the storm surge. Hattie then brought a 12-foot surge to the mainland, flattening all buildings near the shore. Stann Creek, a small fishing village on the coast near Belize City, was completely destroyed. Following the hurricane, a village was built on the outskirts of Belize City and named Hattieville.
Due to the devastation of Hattie, the government chose to construct the new capital city 50 miles inland on high ground and safe from tidal waves. Because of the severity of the hurricane, the name "Hattie" was retired and will never be used as the name of an Atlantic hurricane again.
Below are some amazing photos of the destruction in Belize City caused by Hurricane Hattie 53 years ago.
LOOKING BACK TO 1961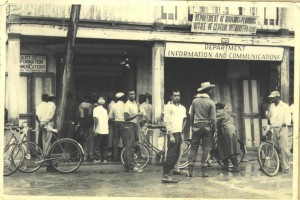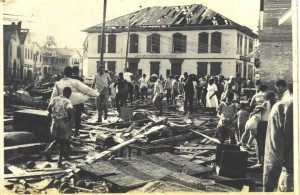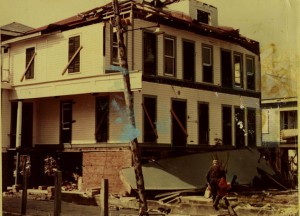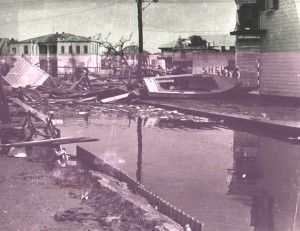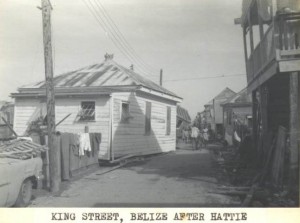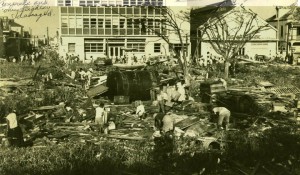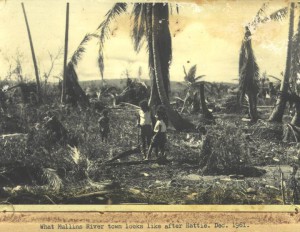 All photos and captions courtesy of Adele Ramos: "The Adele Ramos Show" Belize City.