Congratulations are in order for Belizean cricket athletes as they become the Central American Cricket Champions!
Belize participated in the 2019 Central American Cricket Championship held in Mexico from 25 to 28 April 2019. It was the seventh edition of the Central American Championship and the first since the ICC granted Twenty International (T20I) status to matches between all of its Members.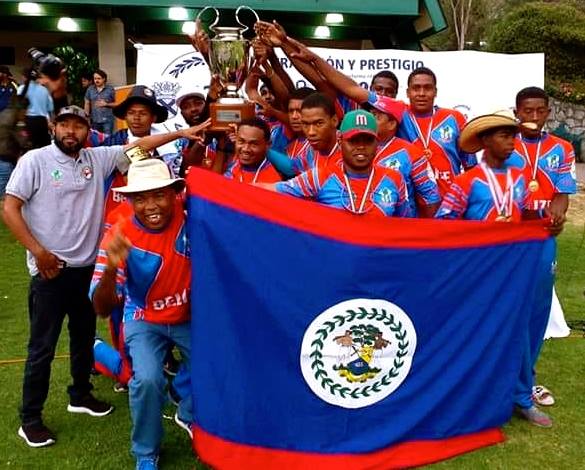 The five participating teams were the national sides of Belize, Costa Rica, Mexico and Panama, as well as a side representing the MCC. The matches were played at the Reforma Athletic Club in the city of Naucalpan, just to the northwest of Mexico City. MCC were the defending champions, but were defeated by five wickets in the final by Belize.
The Belize team was comprised of:
Kenton Young (c)
Aaron Arnold
Andrew Banner
Garret Banner
Glenford Banner
Herbert Banner
Ian Broaster
Keenan Flowers
George Hyde
Gareth Joseph
Aaron Muslar
Glenroy Reynold
Kenroy Reynolds
Bernan Stephenson
Travis Stephenson
Congratulations Team Belize!!!!