The Discovery Channel has just named Belize's Great Blue Hole the Number One Most Amazing Place on Earth! How about that!? Well we know how beautiful a country Belize is and want to share these amazing images and video of the world famous (and now most amazing) Great Blue Hole.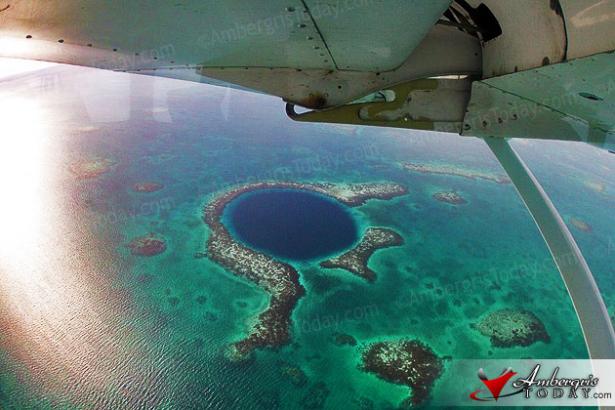 On its post, Discovery.com lists ten geological wonders that can put anything in "Avatar" (the movie) to shame. We are happy to see that Belize came in #1, no contest! The Blue Hole is undoubtedly the most amazing place on Earth; you just have to come experience it to find out for yourself and be blown away by this natural beauty.
It was made famous by Jacques Cousteau who named it one of the top 10 scuba sites in the world; plus the Blue Hole has also received accolades by CNN International; National Geographic Traveler named it one of the "World Wonders, 10 Places to Celebrate", and has received endorsements/conservation efforts byOceana and celebrities like Kate Walsh.
Read more at Ambergris Today