From the office of the Director of Health Services:
COVID-19 UPDATE
A further 77 samples were processed today for SARS CoV2, this has allowed us to identify a further two cases bringing our total to 30.
These last two cases are that of a male and female, Belizeans caught entering the border illegally via La Union. They are asymptomatic and have been in the mandatory quarantine area from when they were caught.
We therefore have 9 active cases that have been and remain under quarantine, 8 Belizeans and one Honduran.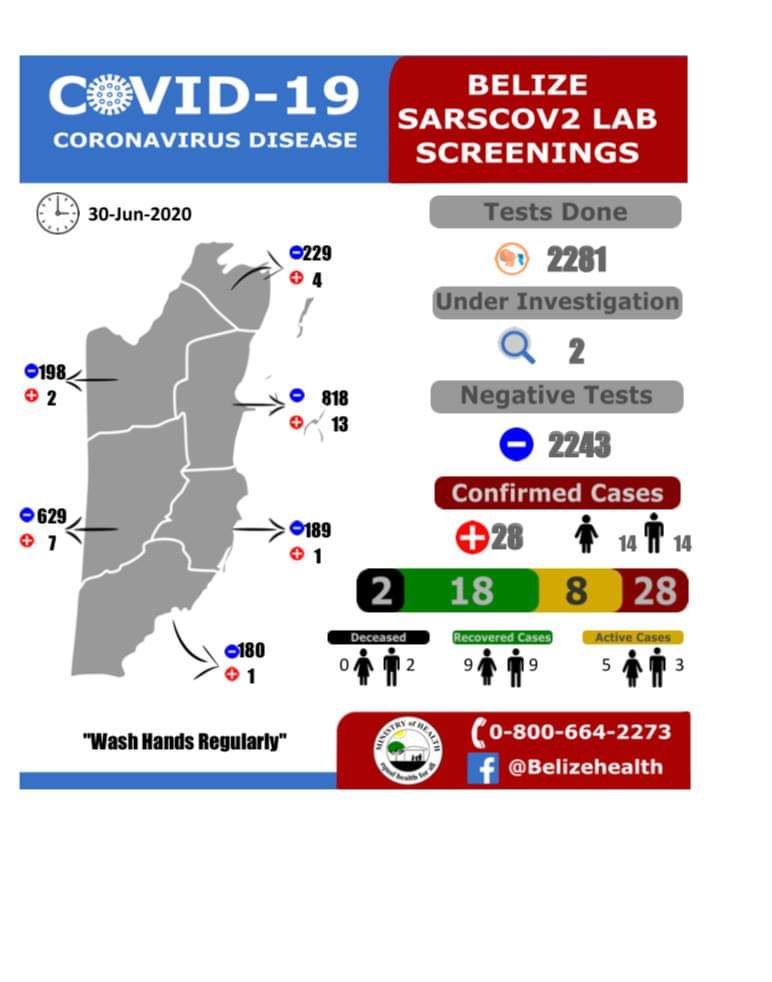 Our active surveillance continues, particularly as we move into a weekend.
Now more than ever, we need to continue to stress the relevance of all the prevention measures and we continue to underscore the importance and relevance of working along with the authorities in the identification of those crossing the border illegally.
As we have stipulated in different forms, we run the risk of a second wave and community spread with all the illegal border crossings and we do require a community effort if we are to continue the containment of further cases.