Author: Ashley Munson
Belize is a country blessed with a Caribbean coastline, dotted with small islands – or cayes as you might hear them referred to – swimming with marine life and a thick jungle dominating in land. Those are reasons that make avid travellers – and we mean only avid travellers – know about Belize.
They want to explore the Mayan ruins or dive the reefs that are home to huge quantities of sharks and rays. What the country isn't renowned for is its sporting prowess, which is hardly a surprise given it's roughly the same size as Massachusetts – one of the smallest US states – but one man is slowly putting Belize on the sporting map. That man is Rakeem-Nunez Roches.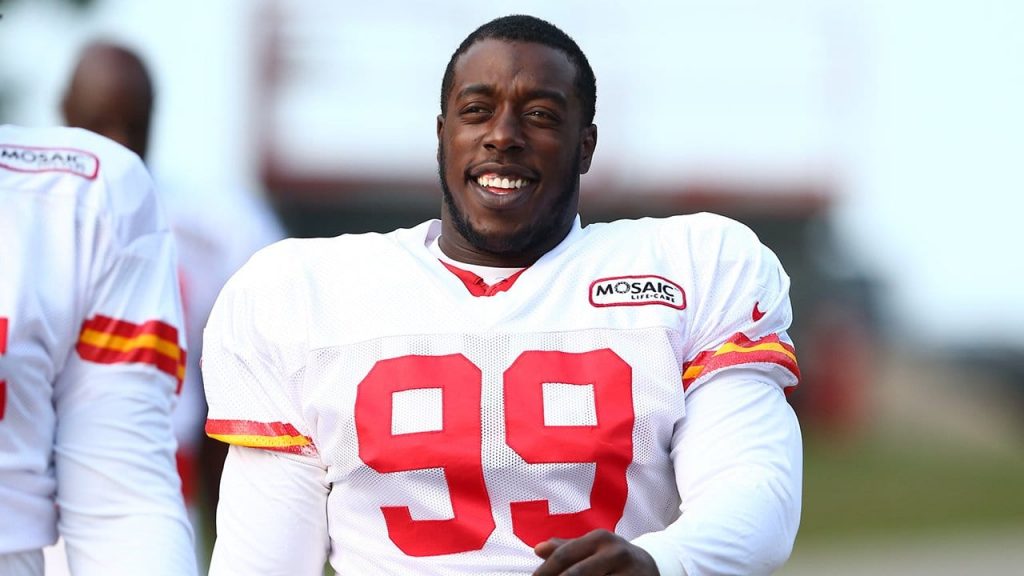 Nunez-Roches bounced around high schools, but it was when he settled in Alabama that he starred in the basketball and baseball teams, winning individual honours in both, but football was 'the one' and he was listed as an Alabama Top 50 prospect. The University of Mississippi agreed and 'Nacho' – as he's now known – was offered a scholarship.
The freshman year saw Nunez-Roches named in the All-Freshman side and the next year he featured in every game, starting all bar one. Unfortunately, injury ruled him out for most of the 2013 campaign, but the break did him no harm whatsoever as he produced a string of impressive performances throughout an ever present season in the following year and that propelled him to the shop window as one of top NCAAF betting picks – and so he was included in the NFL draft.
At this point, you're probably thinking that this sounds like a standard 'kid makes it to NFL draft' story but Nunez-Roches' story is anything but ordinary.
Nunez-Roches was born in Dangriga, Belize to his mother, Nancy, who he remains extremely close to today and a father who has been absent for most of his life. For the best part of a decade Nunez-Roches struggled without even having seen the sight of running water but then his mum, who only spoke broken English, made the life changing decision to head to the US.
That wasn't easy – by any stretch – as they 'bunked' with an auntie and uncle and moved all over the country, even spending time hungry, dehydrated and sleeping in cars but the Belizean spirit was undiminished. Now imagine the delight that hit his family when he was picked by the Kansas City Chiefs in the draft – a dream come true and the first ever person from Belize to be drafted into the NFL; from a child who, at eight years old, was 'amazed' at electricity, to a history maker.
In his inaugural season Nunez-Roches featured in seven matches and was making progress in the professional game but he was cut ahead of the next campaign and looked destined to have just the handful of appearances to his name. However, one of the things his tough start in life taught him is that the world doesn't do you favours, you have to work hard. He did.
He worked so hard that he was re-signed within a month and went on to play in 11 games throughout the season, securing his first sack in the process and the following season he played in every fixture but for budget reasons, the Chiefs allowed him to move on.
Nunez-Roches is a larger than life character though and disappointment won't hold him back; his mother poured her efforts into teaching him 'there's always someone doing worse' and it's a belief he lives by.
Whilst at high school he co-founded – with his mum – a homeless charity that provides food, clothes and blankets to the less fortunate. Nunez-Roches continued doing that after moving away for college stating it was an initiative 'near and dear to him' due to his times of rough sleeping.
He's a man who wants to give back, a man who wants to help people in situations he's lived through and he's already spoken about returning to Belize, but that won't be just yet. Whilst he may have been released by Kansas, the Tampa Bay Buccaneers snapped him up so the 'energy-giver' Nunez-Roches can continue 'giving hope' to his country and his growing reputation can 'give the little kids motivation'.
If that's not enough, every time he turns out on the field with his wide smile and fist pumping celebration someone is on the internet searching for information about him and in doing so, they'll learn about Belize too. A true ambassador of the country!
Now betting sidor utan svensk licens also accept bets on this wonderful game.
*See our Disclaimer for release information.