Belize is making it easier to have an unforgettable getaway. The Prime Minister announced that effective October 19, 2020 travelers will no longer be required to adhere to the safe corridor and remain in their designated Gold Standard Hotel/Restaurant. The Prime Minister stated that these additional safety protocols were established to protect the wider economy, but with COVID-19 positive cases still on the rise, it is obvious that the threat resides in-country and not with incoming travelers.
So rather than mandating that visitors must remain within the safe corridor and utilize only gold standard restaurants, gift shops, tour sites and certified transportation, it is now only a recommendation. Click the links for the full list of Gold Standard approved Hotels and Gold Standard approved Tour Operators.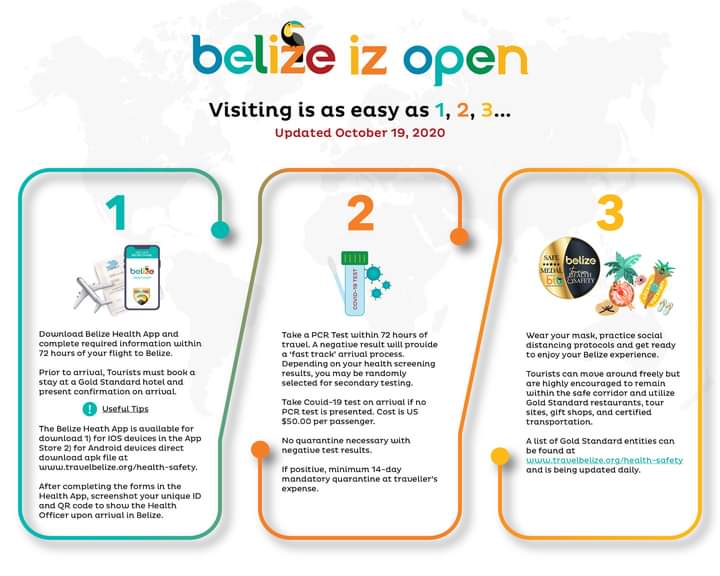 More changes were also ushered in with the amended statutory instrument to include airport car rentals now being made available to travelers and an increased number of patrons now allowed inside restaurants. The Prime Minister stated that as long as the square footage allows for social distancing protocols, more than ten (10) persons are now allowed to be inside a restaurant so long as no more than ten persons are seated at a single table.
Get a refresher of all existing requirements for International Visitors, and Belizeans and Permanent Residents at the links provided.