Down here, it's a riot of color constantly on parade: shades of green, brown, and fluorescent violet, so outstanding and bright they seem unreal. An underwater town of neon signs, colors only seen in nature by those who venture below the water's surface to seek them out. Even the shapes are astonishing: huge boulders, mangled antlers, and rough cylinders – it's like swimming through the pages of a Dr. Seuss book. Gliding over Belize's coral reefs, snorkelers and divers gain an incredible view of a whole new world, clearer and sharper than any high-def image.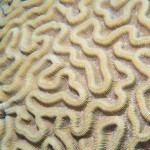 Submerge in the waters of the Belize Barrier Reef to see for yourself why Charles Darwin described this as "the most remarkable reef in the West Indies." Belize's inviting turquoise waters harbor 74 species of hard corals and 36 species of soft coral – and that's only counting the species that have been identified. The diverse Belize ecosystem of the coral reef provides a literal pattern-book filled with endless variations in shape and color. Designers, decorators, and artists of all disciplines should snorkel here for unlimited inspiration. You'll resurface from your dive having identified at least 20 different hard and soft corals.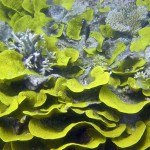 Mounds of green brain, bright pink lacy fans, and colonies of leaf coral will make your underwater journey through Belize an exhilarating experience you'll never forget. And for the travelers who will follow in your flippers, explore the coral reef without touching – this pristine world of explosive color and shape is best left undisturbed. Admire the unique underwater wildlife of Belize's coral reef, so that you can return to the same unspoiled beauty whenever the waters call.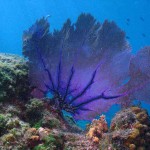 Source:  The Ambler